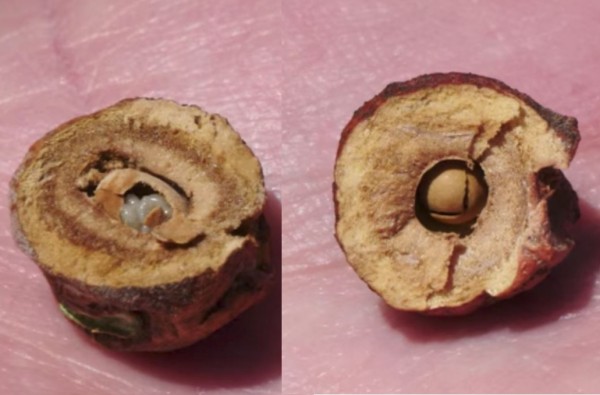 It was only a few months ago that Gwyneth Paltrow was selling jade eggs on her online GOOP store, to 'cultivate sexual energy' – and now there's a hot new 'trend' doing the rounds.
Etsy vendors have raised eyebrows by selling dried wasp nests, on the premise that they will rejuvenate the vagina. We're not even joking right now.
The products came under the spotlight this week thanks to Canadian gynaecologist Jen Gunter, who was alarmed when she came across the 'trend'.
So, what exactly are we dealing with, here? Etsy vendors have packaged them as oak galls.
"They are balls of bark and wasp excreta that once nurtured a wasp larva," explained Jen.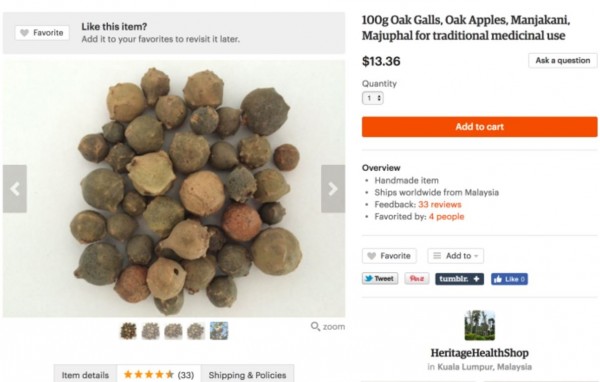 "Oak galls grow when a gall wasp punctures an oak tree and deposits larva. This process is apparently quite an irritant for the tree, which secretes tannic and gallic acids that create a round formation known as a gall nut or an oak apple."
Etsy vendors recommend women to grind the substance down to a paste, and to apply it to their vagina to both tighten and eliminate bad odours. They are sure to flag that the substance could sting a little!
So, what's Jen's verdict on these gall nuts? "Don't put ground wasp nest in your vagina," she says.
The gall nuts could dry out the vagina's natural mucous, 'increasing the risk of abrasions during sex' and limiting its protective function.
Furthermore, it could damage your vagina's healthy bacteria, and even 'increase the risk of HIV transmission' through abrasions.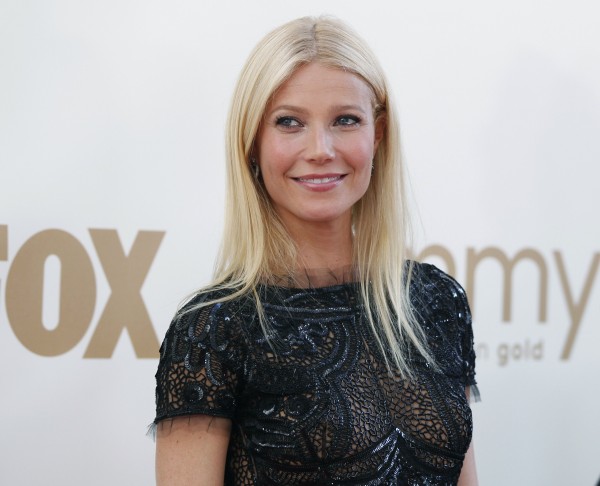 "Here's a pro-tip," writes Jen. "If something burns when you apply it to the vagina, it is generally bad for the vagina."
This isn't the first time that Jen has warned women off a trend related to their nether regions. She blasted Gwyneth Paltrow for selling those jade 'vagina' eggs on her website, and branded suggestions of their healing power as 'absolute garbage'.
"I would like to point out that jade is porous, which could actually allow bacteria to get inside, and so the egg could act like a fomite [an object that carries infection]," she wrote at the time.
"This is not good, in case you were wondering."
So, mums, you've heard it from an expert's mouth: don't put dried wasp nest in your vagina.