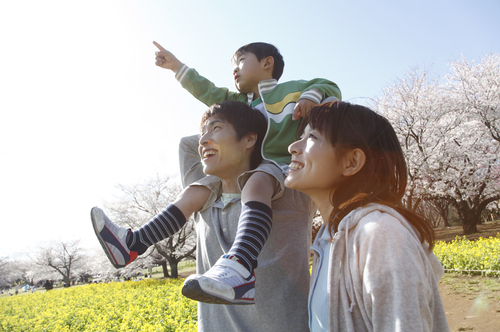 There are plenty of events happening over the next few weeks; check them out below:
1. Family day at Draíocht: Beastly Bookmarks
This Saturday, 9th April, Dublin's Draíocht will be hosting a family day where kids can make their very own origami bookmarks. From monsters and elephants to frogs and owls families will make cool bookmarks that slip over the corner of a page as it tries to take a big bite - you'll be too afraid to ever lose your page again!
For more information, click here.
2. Family Day returns to Dublin this May
Family Day is Ireland's largest celebration of the diversity of families that make up modern Irish society. As well as a brilliant MC, this year's Dublin event offers magic from Magician Brian Daly, music, dance, games, arts and crafts, fun workshops and much more for all ages. All entertainment is free of charge.
For more information, click here.
3. Dublin to host Ireland's first dedicated special educational needs expo
The Sensational Kids Special Educational Needs Conference & Expo is taking place in the Citywest Hotel, Co. Dublin on Tuesday, 19th and Wednesday, 20th April 2016. In partnership with The Special Needs Parents Association and MummyPages, it is the only dedicated, national conference in Ireland for people working with and caring for children and adolescents with special educational needs.
For more information, click here.
SHARE to spread the word.