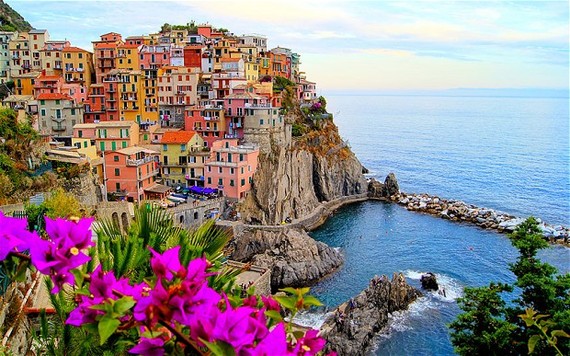 With its beautiful beaches, delicious gelato and magical atmosphere, Italy can be a playground for the whole family.
Overall, Italy is a pretty child-friendly country and you'll find that kids are welcome almost anywhere.
Here are some of the best ways to make the most of your family holiday to Italy.
Family tours
A family tour from
Select Italy
is an easy way to tour Italy's three most popular cities with activities designed especially for families. On these tours, you'll travel by train to visit Venice, Florence, and Rome and spend two nights in each city in a special family room or suite. Walking tours and sight-seeing are designed to appeal to children and special family activities include mask-making in Venice, shopping and cooking in Florence, and pizza making in Rome.
Visit the capital
Rome is one of Italy's most popular cities to visit. With ancient ruins, parks, spooky places, and even a museum for kids, Rome is a good family destination. When visiting Rome with the brood, consider taking one of the kid-friendly
tours
.
Umbia Hill Towns
Umbira's hill towns are generally small enough to not be intimidating and kids enjoy exploring the stone arches and alleyways and the medieval atmosphere. The Umbria region also has a large lake, waterfall, and an unusual Egyptian Mummy collection that older kids might find fascinating.
Lake Garda
Lake Garda, in northern Italy, is a great spot for family holidays. The southern part of the lake has good sand and pebble beaches and the lake's clear water is nice for swimming and boating. Ferries are a fun way to explore the lake where you'll also find small villages, medieval castles, and walking paths. And if your kids just have to go to an amusement park there are several nearby, including Gardaland, probably the best amusement park in Italy.
Bomarzo Monster Park
Bomarzo Monster Park, a unique park with statues in the shape of mythological creatures, is a delight for children. The park is north of Rome in northern Lazio, near the border of the Umbria region. You'll need a car to get there.
Florence
Florence's beautiful squares, most especially the Piazza della Signoria, are not only great spots for an impromptu afternoon gelato or an evening stroll, they are also open-air museums, brimming with statues and fountains. The beautiful Boboli gardens that sprawl behind the Pitti Palace are a great place to spend a sunny afternoon with the kids. Lawns, grottoes, and fish ponds are just a few of the lovely attractions here that vie for your attention.
Visit the Cinque Terre
A National Park and Unesco World Heritage site, the Cinque Terre is well worth a visit. The five adorable villages precariously nested on the rugged cliffs of the Italian Riviera are absolutely stunning, and make for a great family day trip, especially when the weather is warm.
Take in the Amalfi Coast
The Amalfi Coast is a holiday paradise. Rich in history, culture and folklore, this portion of Italy may take weeks to explore. Yet mission 'Amalfi Coast in one day' is also possible if you book a private boat tour with an experienced captain who will cruise from one spot to another. Hop off at Capri for a wonderful family day out by the sea.