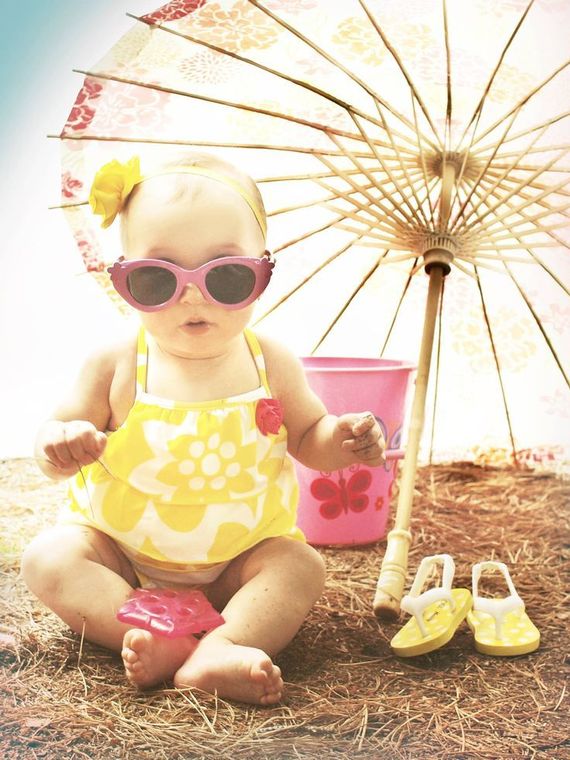 Like many parents, you probably don't want to venture too far from home with your baby.
He or she needs lots of attention and feeds, so travelling and going on holiday can be difficult to manage.
But enjoyable travel is possible, and here are some tips to help things go smoothly for you.
1. How will you be travelling?
Choosing the right pieces of travel gear will certainly help smooth the journey and make it easier to explore once you've arrived. If your baby is very young, a complete travel system takes some of the hassle out of getting in and out of cars and airplanes. A lightweight stroller you can pop in your car boot is a good idea if you baby is old enough to sit up.
2. Where will your baby sleep?
If your baby sleeps in a cot, ask for one when you make your hotel room reservation. Discovering there is no cot available when you arrive is not a good start to a holiday. Alternatively, take along your own travel cot.
3. Getting around
A front carrier or baby sling can make life a lot easier when your baby is tiny.
4. Pack a comforter
Do pack a sheet and your baby's cover. The familiar smell of your washing powder may help settle your baby when you're away from home. Similiarly, a pillow or comforter will make all the difference to baby's sleep pattern when nothing else is familiar to them.
5. Pack a black-out blind
If your baby wakes when the sun rises, pack a travel black-out blind in case your room doesn't have thick curtains or shutters.
6. Remember playtime
Take along a couple of baby's favourite toys and books. Stacker cups are great on holiday as they can double as bath toys.
7. Your baby and the sun
If you're travelling somewhere hot, a baby sun pod will keep your baby shielded from the wind and the sun. Make sure your stroller has a sun canopy or umbrella too.
8. Pack a baby monitor
You may also want to take a plug-in baby monitor or night-light with you, useful for settling baby back to sleep in an unfamiliar room. You may need a plug adaptor too.
9. Pack a universal bath plug
A universal bath plug will easily turn a shower into a bath, for baby's bathtime when you're not in your own home.
10. Remember the essentials.
Don't forget to pack all the usual baby supplies, which may include: nappies, wipes, nappy rash cream, changing mat, tissues, car seat, bibs, first-aid kit, breast pump if needed, clothes, and toys.
Image via Pinterest.