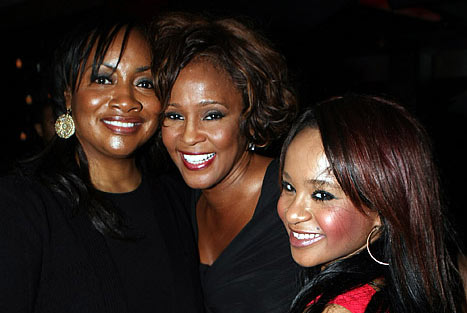 Having been moved into hospice care last month, Bobbi Kristina Brown's family are now said to be making some incredibly sad steps as they begin clearing out the young woman's home.

22-year old Bobbi Kristina, who was discovered unconscious in the bathtub of her Atlanta home in January, had been in a medically-induced coma for much of this year, with family members keeping a bedside vigil as the months slowly moved on.

Bobbi, who is the daughter of rapper Bobby Brown and the late Whitney Houston, has spent the last few weeks in a hospice centre in Georgia while her grief stricken family endeavour to tend to her affairs.

According to Us Weekly, Pat Houston, Whitney's sister-in-law, has been been visiting her niece's townhouse, with an insider revealing: "She kept all the pictures and Whitney's platinum and gold album plaques. But she threw everything else out."


Pat, has rarely left Bobbi's side since the young woman's hospitalisation at the start of the year, with a source close to the family explaining: "She visits every day and often spends the night."

Bobbi's grandmother, Cissy, who shares a special bond with her late daughter's child, is unable to spend time with her granddaughter due to her own health, but attempts to maintain a link with Bobbi via telephone.

Opening up about the heartbreaking situation, an insider explained: "Pat calls Cissy and lets her speak to Bobbi over the phone. Cissy wants to be there badly."

Our thoughts are with Bobbi's family at this heartbreaking time.