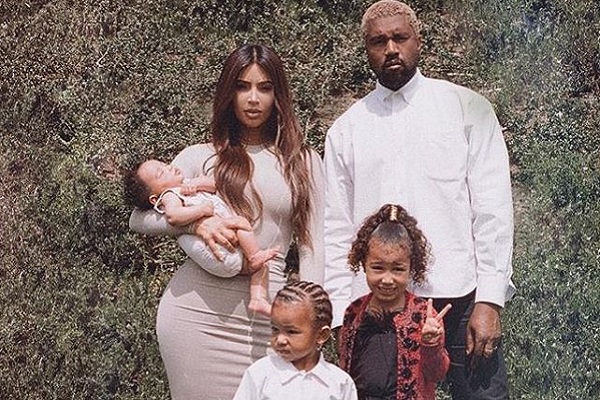 We all know posing for a family picture is never easy. There's always one kid who refuses to smile. Another who runs away right before the flash goes off. And we must admit that we often blink the second the photo is taken. Typical.
With three kids, it's safe to say Kim Kardashian understands the struggles of taking the perfect family photo. The mum-of-three took to Instagram to share their efforts.
Alongside the adorable family portait, the businesswoman wrote, "I don't think you really understand how hard it is to take a good family pic. This was all we got before all three kids started crying. I think I cried too."
Taking the photograph may have been a major struggle, but it was certainly worth the effort, Kim, Kanye and their kids- four-year-old North, two-year-old Saint and two-month-old Chicago- look adorable.
It looks like the photoshoot was a bit too much for baby Chicago, who is fast asleep in her mum's arms.
Fans flooded the family snap with loving comments, "You guys look so good, what a beautiful, wonderful family. God bless your family."
Another added, "I know that feeling!! I wish my family pics looked this good."
One joked, "Can you please adopt me. I don't make a drama while taking photos."
"Wow, Saint and North look so big now! Time flies," said one fan.
Kim and Kanye welcomed baby Chicago into the world on January 15, 2018, making them a family of five.