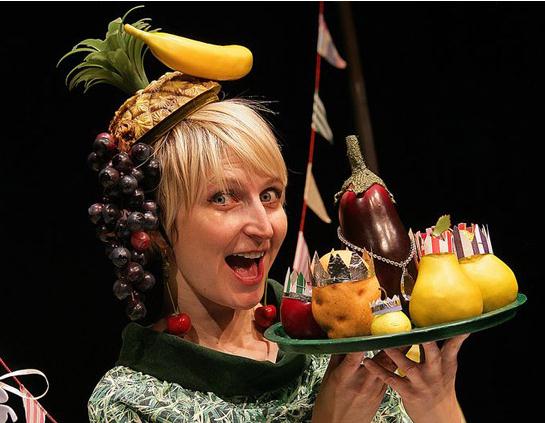 Dublin Theatre Festival have teamed up with The Ark to present a season of international productions for families and schools. The Family Season will run from 28th September to 14th October in The Ark at Eustace Street, Temple Bar, Dublin.
Discover an enchanting world of birdsong and birdhouses in 'White' from Catherine Wheels Theatre Company. 'White' which was nominated for a Broadway Drama Desk Award, is a playful and highly visual show for very young children. It's the perfect show as a first time experience to theatre, aimed at children ages 2 – 4.
On 29th September there will be an autism friendly performance of this show. Autism friendly performances aim to provide a setting where everyone feels comfortable. This is done through a number of theatrical devices including signalling when something loud or surprising may happen and through the provision of a familiarisation pack for parents in advance. This autism friendly information pack for performances is available at
http://ark.ie/events/view/white#section-1
Belgian clown duo 'Okidok's Ha Ha Ha' will charm audiences with their hilarious show. Their skills and physical routines have impressed children across the world for over ten years. This show is suitable for children aged 4+ and all the family.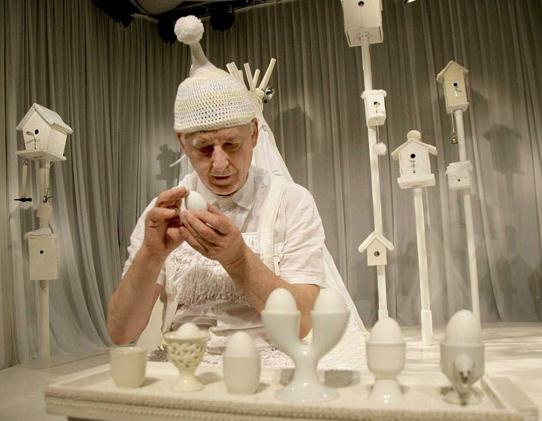 Older children (ages 9+ - school groups only) can join storyteller Polarbear in Battersea Arts Centre's 'Mouth Open, Story Jump Out'. This is the tale of a boy's addictive talent for making things up. Polarbear's unique style of interactive storytelling has captivated schools in the UK, and the performance at The Ark will be the show's first international performance.
Potato Needs A Bath by Shona Reppe is the story of a muddy potato who is much in need of a bath. This gentle and light-hearted show is for children aged between 3 – 5 and features fruit, vegetables and original music.
The 2012 Dublin Theatre Festival runs from 27 September to 14 October at various venues across the city. For a full programme of events visit
www.dublintheatrefestival.com