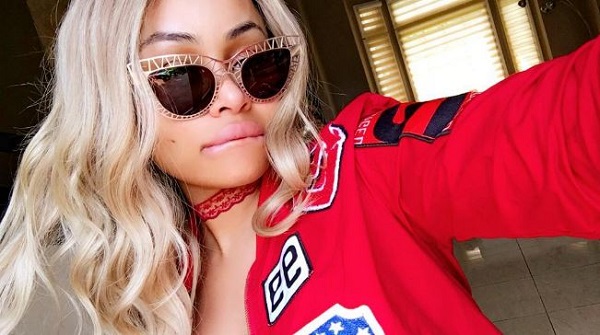 Pregnancy is a wonderful time, but the changes that take over your body can be more than a little overwhelming – which is why nasty comments from others are the last thing you need during that time.
This is something that Blac Chyna, who is pregnant with fiancé Rob Kardashian's child, has learned first-hand this week.
The model, real name Angela White, has been forced to defend herself against criticism of her changing shape, after internet trolls insulted photos of her out and about in figure-hugging jumpsuit.
Sharing the much-critiqued paparazzi photos on her own Instagram, the mother-of-one wrote: "To all you people out here with negative comments and insecure words…I AM HAVING A BABY!"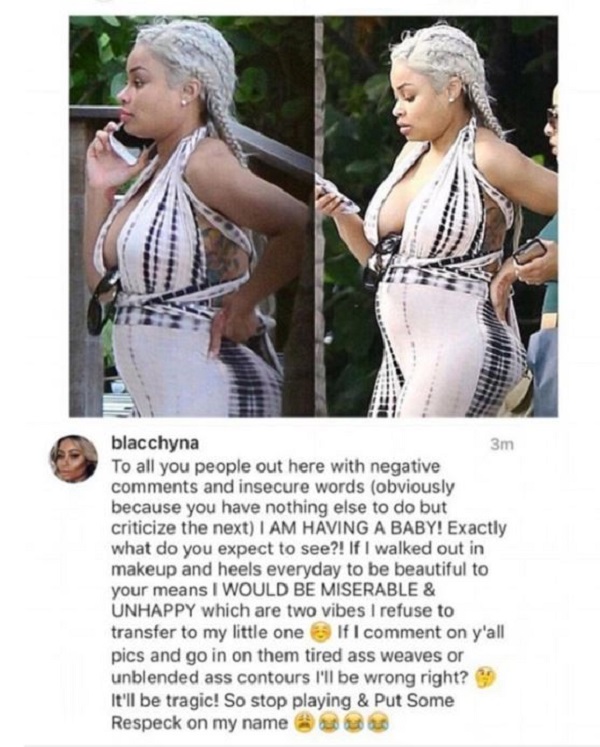 "Exactly what do you expect to see?! If I walked out in makeup and heels every day, to be beautiful to your means, I WOULD BE MISERABLE AND UNHAPPY, which are two vibes I refuse to transfer to my little one," she added.
Blac went on to urge her followers to 'put some respect on her name'.
The 28-year-old recently confirmed her pregnancy with fiancé Rob, taking to the photo-blogging site to share an image of herself pregnant, from her own emoji range.
While this will be the first child for Rob, Blac is already mother to three-year-old King Cairo; her son with rapper Tyga.
What do you think of the backlash against Blac? Is this becoming more common in a world so obsessed with social media?
SHARE and let us know your thoughts.