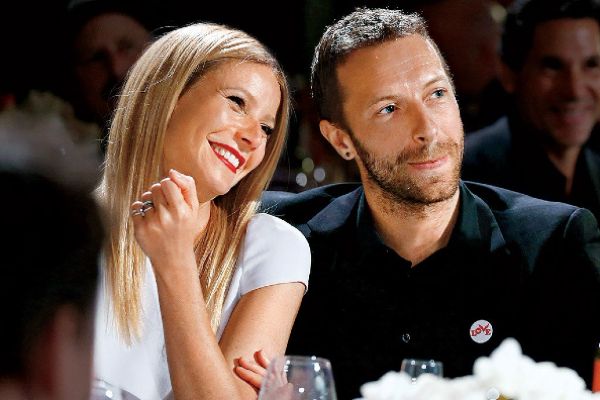 We can't help but admire how well Gwyneth Paltrow and ex-husband Chris Martin are getting along after their divorce. In fact, just this last November she took a snap of the Coldplay singer and her now-fiancé Brad Falchuk, captioned with the appropriate hashtag '#modernfamiy'.
However, after the Shakespeare in Love actress posted a birthday tribute to her ex on Instagram, some people are feeling a bit bemused about their relationship.
The musician turned 41 yesterday, so Gwyneth shared a pic of them with their kids Apple (13) and Moses (11), saying, "Happy birthday my brother. Thank you for giving me these two."
While many appreciated the affection the mum-of-two still has for Chris, they also thought it was strange for her to refer to her ex-husband in a familial way.
"I guess, when you're calling your child Apple, it's ok to nickname your ex-husband Brother," one person commented.
"We get it. You love him like a brother," another conceded, "You're 'in love' with another. But 'brother?' We love you Gwyneth. But it's just cringey—can you not see that?"
Others, though, had no problem with how the 45-year-old referred to her ex.
"Happy Birthday Chris. In a very cosmic sense, we are all brothers and sisters of the universe. Nothing unusual here," a follower wrote.
"I love this, my ex husband is family as well. I don't refer to him as brother. I've already got two of those. But it's beautiful that they remain as close as they are," someone else shared.
This isn't the first time Gwyneth has spoken of the dad-of-two in such a way.
On The Late Show with Stephen Colbert, the Emma star said of Chris, "He's really like my brother, we're very familial. It's nice, it's great."
What do you think of Gwyneth's post, mums?