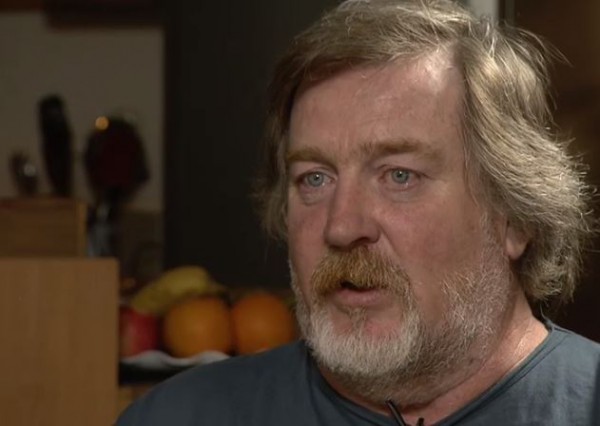 Donna Fox was just 30-years-old when her bike fatally collided with a truck last month.
She was on her way to work when tragedy struck at the junction between Seville Place and Guild Street on Tuesday, 6th September.
Despite the brave attempts of a passing motorist Donna's injuries were too severe and her life could not be saved.
And now her father is calling on the Government to make the streets a better place for cyclists so that no family will have to go through the pain of losing a loved one.
Talking on last night's RTÉ's Claire Byrne Live, Peter described hearing the incident on the radio before he knew it was his own daughter who had been killed.
"I heard on the radio that there was a cyclist killed and I was thinking 'Jaysus, some poor family are going to get that news," he told Claire.
Peter Fox, dad of Donna Fox who was killed cycling to work a few weeks ago, speaks to Claire now about cycle lanes and road safety #cblive

— Claire Byrne Live (@ClaireByrneLive) October 3, 2016
Criticising the state of the country's cycle lanes and roads, he explained how you could be cycling along one lane and end up stuck in the middle of traffic.
"The roads in the cities are the roads that were there a hundred years ago and now they're not being made, new roads aren't being made any wider," he said.
"You're riding along grand in a cycle lane, then you're stuck out in the middle between cars, lorries, buses, taxis, the whole lot."

I'm on the @Luas today. Can't face cycling to work after accident last week and #PeterFox's interview last night #allocate4cycling #cblive

— Donal Hunt (@donalhunt) October 4, 2016
Some motorists on the N11 making a special effort to take out cyclists this morning. #cblive must've done the job last night.

— Jon Hope (@midhir) October 4, 2016
Describing his daughter as a "great friend" and "great company", Peter heartbreakingly went on to say that he would allow a cycle lane be put through house if it meant no one would have to endure the pain he is currently going through.
"You can put a cycle lane through my sitting room, I wouldn't care if it saved some family going through this."
Donna was the ninth cyclist to die on our roads this year.
SHARE to spread awareness of the need for better cycle lanes.