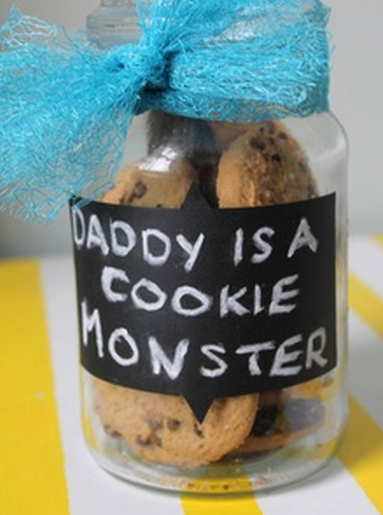 What you'll need:
Large empty jar
Couple of packets of dad's favourite biscuits
Black paper
White chalk
Blue ribbon
PVC glue
Scissors
What you need to do:
Using the white chalk write a message on the black paper.
Glue to the jar.
Fill the jar with biscuits.
Tie a ribbon around the top.