February is finally upon us which means there is a whole host of new books being released this month to look forward to.
It won't be long until spring has sprung but until then we just want to stay inside on these chilly days and get lost in a good book.
Whether you're into historical fiction, thrillers or fantasy novels, there is something for every bookworm being released this month. Even though our 'To be read' list keeps getting longer and longer, we can't help but add these books to it!
So, if you're looking for some brand new books to enjoy this February, check out the wonderful list we've compiled below.
The Timber Girls By Rosie Archer
Published by Quercus, Out now.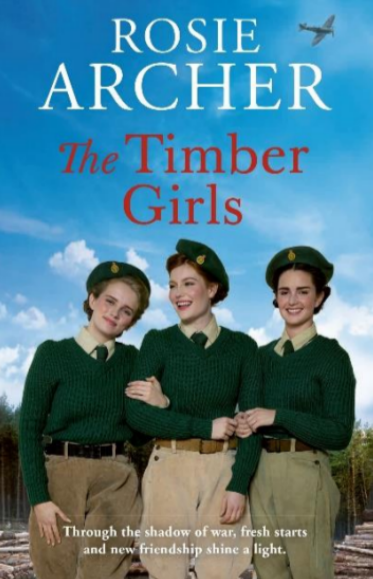 1942- Trixie Smith isn't fulfilling her idea of helping Britain win the war. One day she signs up to the Women's Timber Corps- soon she is on her way to Scotland for training to become a Lumberjill. On her journey she meets Cy, an American soldier on leave. They both feel that fate has brought them together. Although their time with one another is brief, they promise that they'll be together as soon as the war is over. Luckily Trixie quickly makes friends with three of her fellow Lumberjills. Each of them has different reasons for signing up, but running away from your problems doesn't make them disappear.
The Snow Hare by Paula Lichtarowicz
Published by John Murray on February 2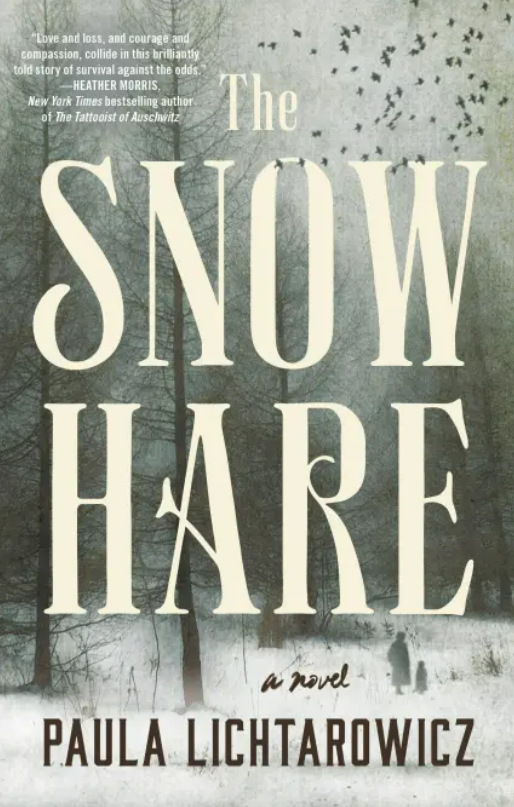 While Lena's sister obsesses about fortune-telling gypsies and marriage, she studies the way the heart works. Lena isn't going to let being a girl stop her from becoming one of Poland's first female doctors. But, instead of university she finds herself a reluctant army wife, and the threat of global war becomes reality. Deemed Enemies of State by the invading Soviets, she and her family are exiled from their Polish village to a work camp. It's here, Lena learns something remarkable- it is possible to fall in love even at the edge of life. And for that love, Lena must make a decision, the consequences of which will haunt her forever.
Silent Voices by Patricia Gibney
Published by Sphere on February 2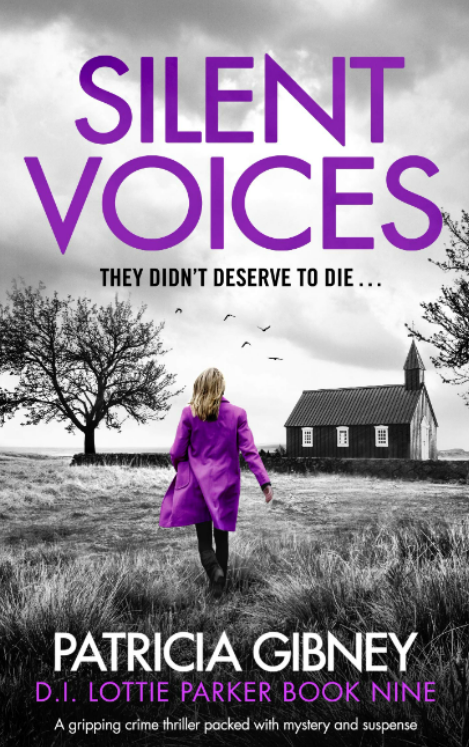 When Rachel Mullen is found dead by her only sister Beth, Detective Lottie Parker knows that she has been murdered the minute she enters the bedroom. And when Lottie finds a shard of glass placed in the young girl's throat, she fears that Rachel may be just the first victim. The night before, Rachel had attended a party at a new restaurant in Ragmullin, and Lottie wastes no time in tracking down the other guests. Just as Lottie thinks she's onto something, another woman is found murdered with glass in her throat. But Lottie's hunt for the truth must be getting under the killer's skin, because then her beloved fiancé goes missing. Can Lottie get in the mind of this twisted killer before it's too late? Or will the man she loves be silenced forever?
Mirror of our Sorrows by Pierre Lemaitre
Published by MacLehose Press February 2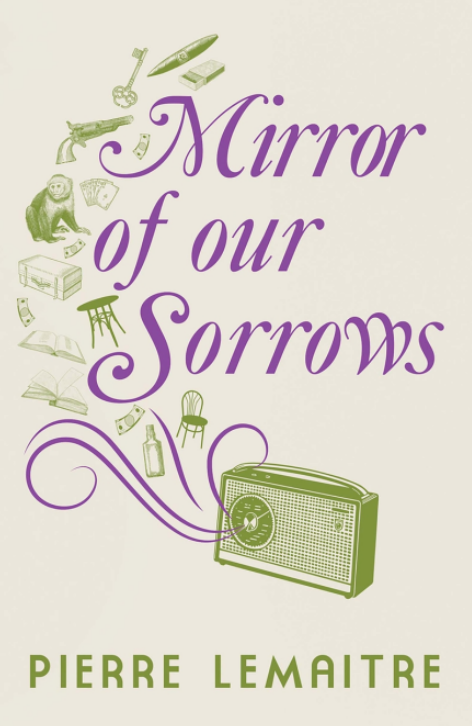 April, 1940. Louise Belmont runs, naked, down the boulevard du Montparnasse. To understand the tragic scene she has just experienced, she will have to plunge into the madness of the 'Phoney War', when the whole of France, seized by the panic of a new World War, descends into chaos. Alongside bistro-owner Monsieur Jules, new recruit Gabriel and small-time crook Raoul, Louise navigates this period of enormous upheaval and extraordinary twists of fate, for as the Nazi's advance, the threat of German occupation will uncover long-buried secrets and make strange bedfellows.
The Heroines by Laura Shepperson
Published by Sphere on February 9
In Athens, crowds flock to witness the most shocking trial of the ancient world. The royal family is mired in scandal. Phaedra, bride of King Theseus, has accused her stepson, Hippolytus, of rape. He's a prince with his whole life ahead of him, and she's a young and neglected wife. The men of Athens must determine the truth. Who is guilty, and who is innocent? But the women know that truth is a slippery thing. There are two sides to every story, and theirs has gone unheard. Until now.
Maame by Jessica George
Published by Hodder & Stoughton on February 16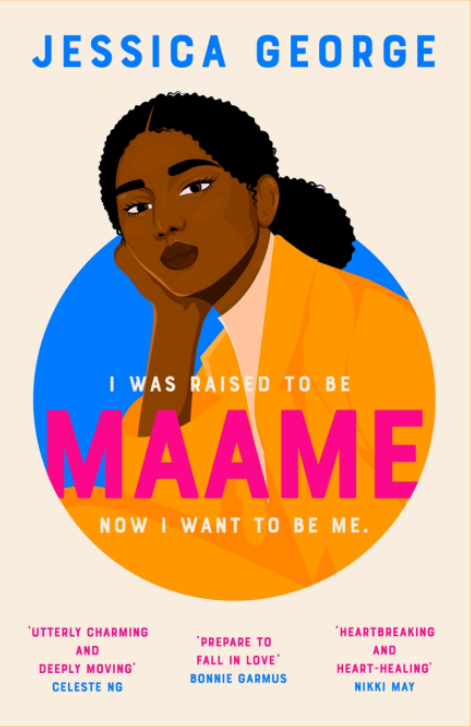 All her life, Maddie has been told who she is. To her Ghanaian parents, she's Maame: the one who takes care of the family and the primary carer for her father, who suffers from Parkinson's. She's the responsible sister, the one who keeps the peace- and the secrets. It's time for her to speak up. Maddie knows what kind of woman she wants to be. One who dates men who definitely aren't on her mum's list of prospective husbands, and stands up to her boss's microaggressions. Someone who demands a seat at the table. But will it take losing everything to find her voice?
Dazzling by Chikodili Emelumadu
Published by Wildfire on February 16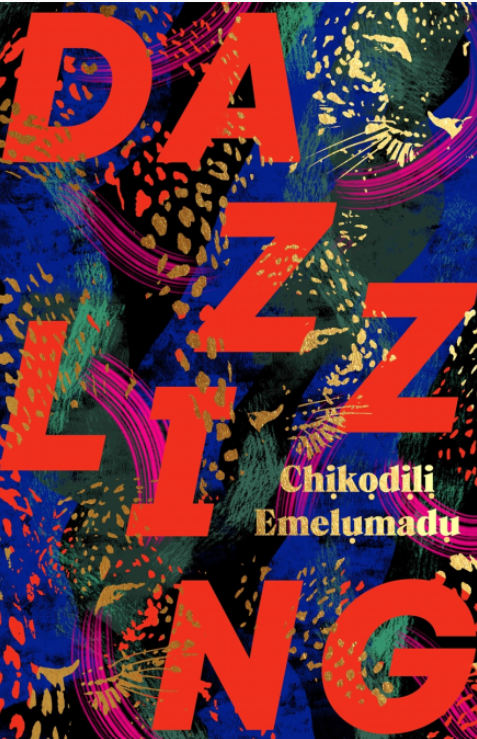 Treasure and her mother lost everything when Treasure's daddy died. Treasure then meets a spirit who promises to bring her father back - but she has to do something for him first. Ozoemena has an itch in the middle of her back that can't be scratched. An itch that speaks to her patrilineal destiny. Her father impressed upon her what an honour this was before he vanished, but it's one she couldn't want less. As the girls reckon with the legacy of their fathers' decisions, Ozoemena's fellow students start to vanish. Treasure and Ozoemena will face terrible choices as each must ask herself: in a world that always says 'no' to women, what must two young girls sacrifice to get what is theirs?
Best Days of Our Lives by Lucy Diamond
Published by Quercus on February 16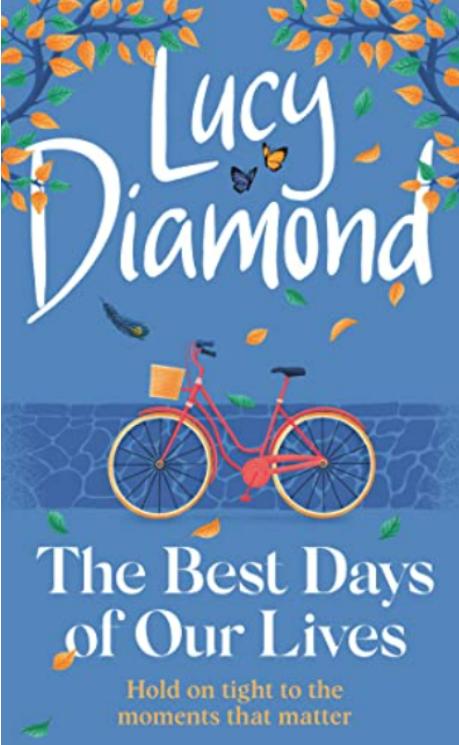 Leni and her sister Alice were best friends as well as siblings. In the hope of coming to terms with her grief, Alice tries to piece together Leni's last weeks, but her discoveries only lead to more questions. Meanwhile, the rest of the family seem to be falling apart. Belinda, Alice's mum, has developed an unhealthy obsession with a clairvoyant, and Tony, her dad, is stressed about becoming a father all over again. As for Will, the youngest McKenzie, he's in denial, having hopped onto a plane to Thailand days after the funeral. Secretly, he's tormented by the part he played in Leni's death and the thing about secrets is, they always come out eventually.
This Won't Hurt: How Medicine Fails Women by Marieke Bigg
Published by Hodder & Stoughton on February 16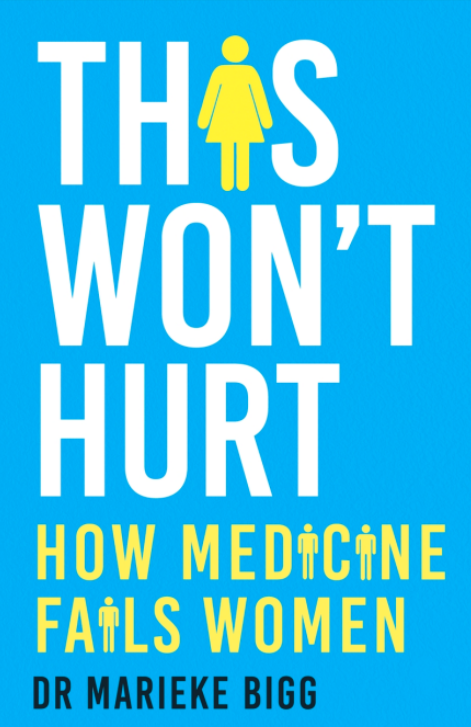 In a field that, for millennia, has been dominated by men, the vast majority of medicines that we use today were designed for, and by, men. Dr Marieke Bigg takes a deep dive into all the ways medicine is not gender neutral, and how prevailing attitudes in a patriarchal world can have unexpected effects far downstream. From sex and reproduction, to female bones and female pain, Marieke explores how women's bodies have been ignored, misunderstood and misdiagnosed, and asks the fundamental question: How can we make sure we do better?