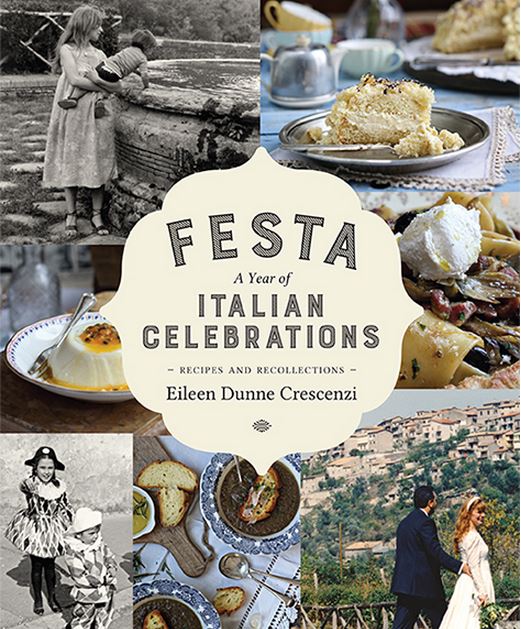 Eileen Dunne Crescenzi has written a charming new cookbook that is also packed with charming stories and memories from her time living in Italy.
Festa: A Year of Italian Celebrations contains recipes and recollections from every special occasion Eileen shared with her Italian family and friends - with the right food, every occasion can be a cause of celebration.
There are recipes for all kinds of gatherings, whether you're getting a gang of friends together to watch some sport, looking for a romantic meal for your valentine or preparing a New Year's Eve feast.
Eileen has a memory to go with every recipe too, making this cookbook an immersive experience of the Italian way of life.
When she finished school in the 1970s, Eileen went to Rome, at the suggestion of her aunt who lived there, and took up a place in Art School. iIt was a time when young Italian women were still very much controlled by the family and the aunts schooled her in how to eat, dress and keep house like a good Italian woman!
In Festa, the renowned proprietor of the popular Dunne and Crescenzi authentic Italian chain shares the recipes and memories that defined her many happy years living in Italy.
Eileen's recipes are designed to create conviviality and make every occasion a cause for celebration.
Published by Gill and Macmillan, it is available now.