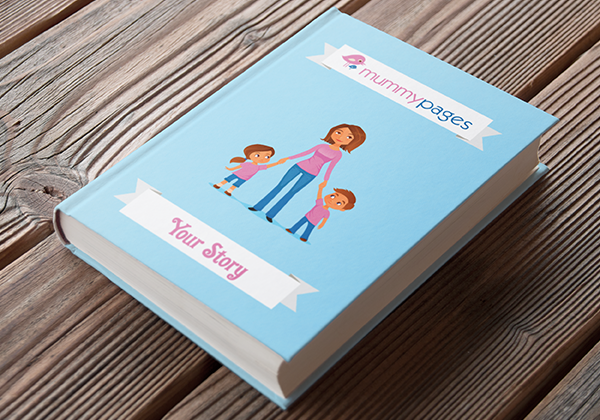 No two pregnancies are the same and while many are smooth, drama-free times, there are some mums out there with very unusual experiences to share.
The first thing Fidelma told us when we spoke to her was that she didn't think her experience was very inspirational – something we seriously disagreed with within a few minutes of hearing her amazing story. Seriously, this woman is a superhero!
Fidelma married her now-husband Tim in October 2010. The pair decided to save their honeymoon for the following summer since Fidelma is a primary school teacher and that July, the happy couple jetted over to San Francisco – a few days later they were parents-to-be.
"Just before we left that July, I felt a bit unwell and decided to take a pregnancy test," Fidelma told us. "It came back negative, so I thought nothing of it and turned my attention to the honeymoon."
Fidelma describes her husband as "really active" and so their holiday was packed with energetic activities, like cycling and rock climbing. After spending the flight to San Francisco feeling ill, Fidelma wasn't much better when she set off to cycle the Golden Gate Bridge.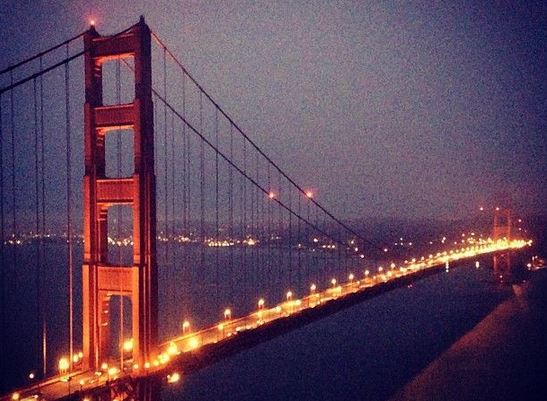 "The entire time I was cycling, I felt so unwell and afterwards, when he bought me an ice-cream (I'm ice-cream mad) I wasn't even able to enjoy it."
A few days into their honeymoon, the couple took a trip to Lake Tahoe, but that first night, Fidelma was horrendously sick. "I thought I had food poisoning from an 'all you can eat' restaurant we went to earlier that evening! It didn't occur to me that it was anything else."
Her symptoms were getting serious, so the hotel arranged an appointment at a local medical centre with what Fidelma describes as "a wise-cracking doctor".
"After asking about my symptoms, the doctor asked if I could be pregnant. I told him I'd taken a pregnancy test a few days earlier, which was negative and he said he'd do another one.
"Sitting in the waiting room with my husband afterwards, the doctor came out and went straight to Tim saying: "Congrats! You're going to be a father!" Tim was in such shock he nearly dropped his MacBook."
The couple was thrilled about the pregnancy, but the world seemed to be against them. Shortly after their return to Ireland, Tim was outsourced to Germany for a six-month job with his company. As if that wasn't unlucky enough, right before he moved, he was sent to London for training, where Fidelma went to visit him…during the London Riots.
On the day of her birthday, and with her husband in another country, Fidelma moved into their new home in Dublin on her own with a blow-up bed and a deck chair. "It was hard," she admitted. "Our families don't live in Dublin, but thankfully I worked with really good people and our neighbours were great."
On top of that bad luck, poor Fidelma was also suffering from hyperemesis gravidarum. "I was miserable and I was really worried because I didn't know if it was something wrong with me or with the baby. Eventually I went to my doctor and he sent me straight to the hospital. My poor husband had to make an emergency flight back to Ireland and in the panic, he left his laptop on an Aer Lingus flight."
For a couple having to live in separate countries during a pregnancy, the whole experience was understandably very upsetting.
"Breaking that news was hard. Explaining something like that to your husband when he's in a different country; telling him that you're going into hospital, but trying to assure him it's not that serious, that you're both ok – it was really hard."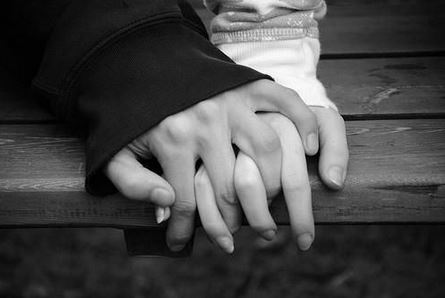 Frustratingly, it seems like another case where hyperemesis gravidarum was completely underestimated. "A lovely neighbour brought me to the hospital and I spent the night getting drip after drip. When being discharged, I asked the doctor if I needed a script for work. She gave me one to cover one day off.
"When I went back to see my GP shortly after, he said: "Well I gather you're off work and taking it easy." When I told him I was back at work and that the hospital had only given me a script for one day, he was really annoyed. "You're really sick," he said; "You shouldn't be working, you should be resting.""
Thankfully, Fidelma and Tim were reunited during the festive season, if only for a short time. "My husband came home for a little while that Christmas, and after also getting a new bed and dressers and even a side table, I felt like I had won the Lotto! It was a lovely Christmas, but leaving him to the airport was really sad."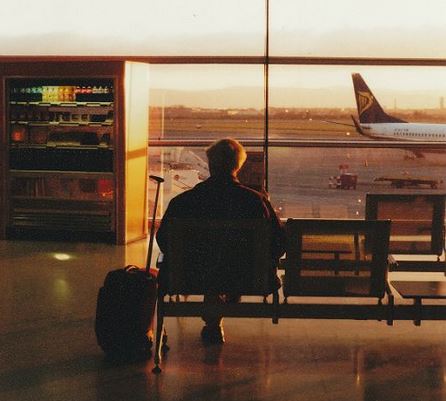 Tim finished up in Germany and was back home in Ireland for the birth of the couple's daughter, Alanna. He was even able to come back early enough to bring Fidelma for a pregnancy pampering at Carton House Hotel, where she said she was treated like royalty by staff.
"After all the misery, Alanna was born on the 27th February," said Fidelma. "It was a leap year, and being from Cavan, a lot of people joked that I wanted her to be born on the 29th so I would only have to buy her a present every four years.
"She arrived on her due date; a little bundle with a mop of black hair and the biggest blue eyes. A lot of people commented that she was 'more eyes than face'."
Like most mums, Fidelma soon realised that people lose all filters around pregnant women and new mums. "One time I met a lady who looked at Alanna and said: "she's really pretty, she must be like the dad!"
"Another time I met a lady who asked if Alanna was my first. I said that she was, to which she replied: "Ah you'll have a second" like it was a cup of tea!
"But I did have another. We had Round 2 of hyperemesis and another beautiful little girl called Edel."