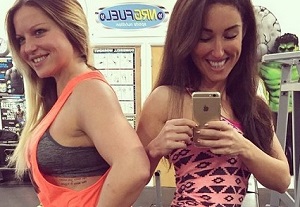 A fitness-mad mum has become an Internet sensation after her posts claiming that women have 'no excuse' to let themselves go went viral.
Mother-of-one Abby Pell has caused quite the commotion online after posting a photo of herself flashing her toned stomach, alongside her six-year-old daughter Bella, with the caption: "I have a kid, a six pack and no excuse".
Abby, who is an avid fitness enthusiast and nutritionist, has drawn plenty of attention on social media with her no-nonsense attitude towards women's health and fitness.
The 33-year-old, who is currently training to become a personal trainer, said she was motivated to share the photo and her opinions on fitness because she grew tired of hearing women's excuses about letting themselves get out of shape.
Abby's approach has been branded harsh in some quarters, as she has insisted that every woman – even mothers – should be able to achieve a body like hers.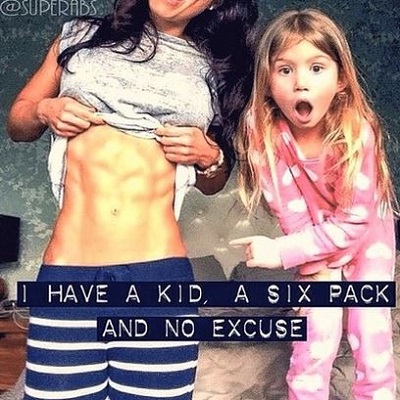 "I was in labour for 40 hours before I had an emergency caesarean, and Bella weighed 9lbs – so it's not like she was small. Women say to me 'I could never get a body like you', but I want to show them that they can," she said.

Despite her seemingly harsh approach, Abby insists that far from 'fat shaming' other women, she wants her message to serve as motivation.
"I'm not trying to put anyone down. I want to be an inspiration to young mums or people who haven't had a baby yet and think they won't be able to get their body back. It's not down to good genetics it's down to a good clean diet of healthy whole food and regular exercise," she added.
What do you think of Abby's posts?