The madness of St. Patrick's Day celebrations is replaced by a feeling of tranquillity and luxury when you hear the words: Kildare Village. Not only will you experience shopping at a sophisticated location, but this weekend you can bring your little ones in good faith that they will be entertained by the wonderful St. Patrick's Day festivities at Kildare Village!
Here are five reasons why you MUST bring the whole gang to Kildare Village this weekend!
1. The perfect shopping experience
There is no better place to shop than Kildare Village. There is something about the relaxed atmosphere, the sophisticated vibes and beautiful outdoor setting of Kildare Village, that makes it the perfect family shopping venue. Joules, Jack Wills, Cath Kidston and Molton Brown are only a taste of the 100 brands that this luxury shopping destination has to offer, with reductions up to 60% off the recommended retail price all year round!
2. St. Patrick's Day celebrations for the kids
From the 16th to the 18th of March, Kildare Village are throwing their very own St. Patrick's Day celebrations complete with entertainment for your little ones. Kids can enjoy complimentary fabulous arts and crafts workshops as well as take photos with the giant Shamrock that will make an appearance on the big day. As if that wasn't cool enough, Kildare Village have recently collaborated with Irish design company Stencilize, to bring largescale art pieces of Irish wildlife themes, decorating its facades for the celebrations!
Art workshops cater for ages 3-12 years and will operate on a first come first served basis, kick off is at 11am and it finishes at 4.45pm, with the last workshop starting at 4pm. Get there early to avoid disappointment!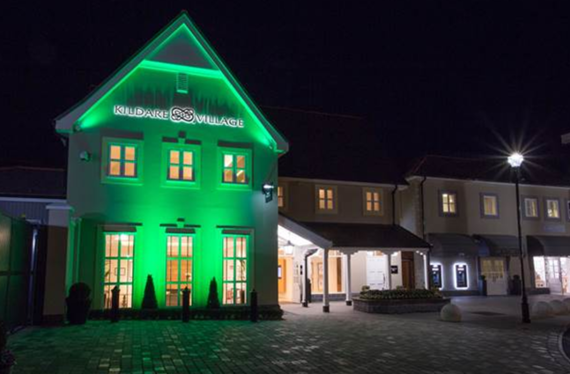 3. The delicious food
Food is a must for family outings and the scrumptious food options at Kildare Village will not disappoint. Whether you want a quick goûte at Le Pain Quotidien boulangerie, or rustic Italian dining at Dunne & Crescenzi, L'Officina, Kildare Village will have exactly what you're looking for- tummy wise- this weekend!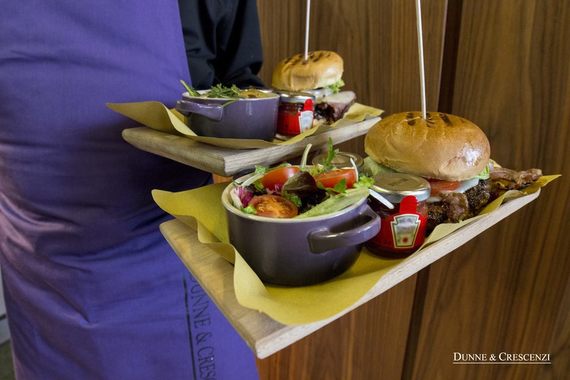 4. Beauty and Home Department
Yes, Mother's Day is not until the end of the month, but St. Patrick's weekend at Kildare Village is the place to be if you want to get yourself or someone you love a treat! This gem of a shopping destination offers a delectable myriad of luxury homeware and beauty options such as Home and Cook, Rituals and L'Occitane - we're sure St. Patrick would want to you treat yourself in his honour, mums!
5. Discount
Best for last? We think so! This weekend Kildare Village are giving St. Patrick's Day guests the opportunity to get an additional 10% off in participating boutiques around the village. All you have to do to avail of this discount is sign up to be a
Kildare Village Privilege
member. Along with this weekend's offer, membership will gift you with updates to the latest events and promotions as well as invitations to private sales and exclusive special offers on some of your fave brands!
Happy St. Patrick's Day, mammas!