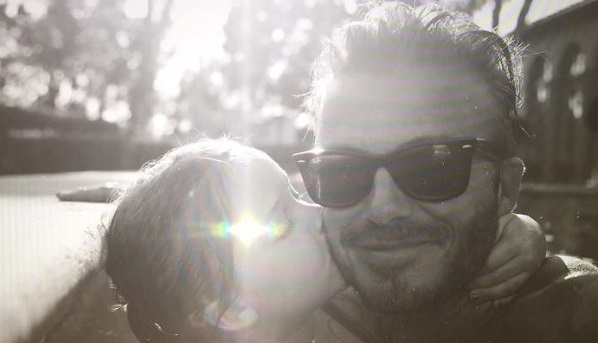 They are one of the sweetest daddy-daughter duos around, but we reckon Harper Beckham will be having stern words with father David over his latest Insta post!
The former footballer took to the social media site to share yet another adorable insight into family life – and managed to capture some rather incriminating evidence while he was at it.
It seems David just couldn't resist sharing his amusement, after finding a pair of wife Victoria's undoubtedly expensive shoes perched on top of his daughter's toy kitchen!
"Someone's shoes have now become part of the toy corner…Ssssshhhhh Daddy, don't tell Mummy!" he wrote, beside a hilarious shot of a pair of skyscraper black boots sitting on top of the fancy toy.
As you can imagine, David's followers were just as amused, with one accurately observing: "She has lovely taste in shoes!"
While David may have revealed Harper's secret to the world – and, more importantly, to her mum – it seems the five-year-old couldn't hold a grudge against her doting dad. Indeed, David went on to melt hearts even further by sharing a stunning shot of the pair enjoying some 'naptime'.
These two really can't get any cuter.
SHARE with a fan of the family who will go googly-eyed over these photos.