Folens Publishers has been a household name for more than 60 years, with children and parents alike enjoying the puzzles and quizzes and hints of nostalgia throughout the decades.
This year though, Folens are celebrating more than 50 years of Annuals with the four Christmas Annuals of Súgradh, Spraoi, Siamsa and Sonas, keeping the tradition alive.
Each annual is targeted at a different age group, ranging from Junior Infants all the way to Sixth Class, and comes with a free pen or pencil, depending on the age group.
Not only do they provide hours of entertainment for the kids, but they also evoke the feeling of nostalgia amongst their parents too, who will remember back to their own primary school days throughout the past 51 years.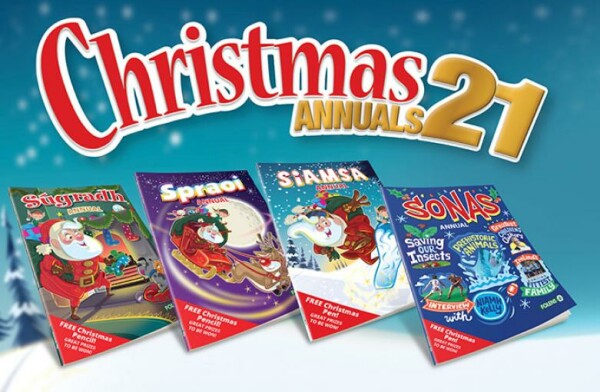 Whilst fondly reminiscing on your own times spent with your family as a child, it's time to make some new ones! From marshmallow penguins, to DIY hot chocolate stirrers, there are so many activities to share with the family!
Folens are also proud to announce that they're continuing to roll out their Christmas Annual Charity Campaign, by committing to donate one annual to charity for every ten annuals sold.
This commitment to charity is emphasised in their almost decade-long partnership with Childrens Hospital Ireland.
Children in Hospital Ireland (CHI) is a voluntary organisation working directly with children helping them cope with illness and hospitalisation, through the provision of play sessions and providing family support.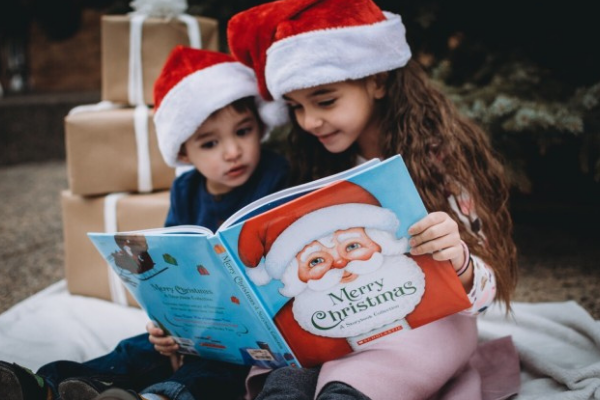 "We are always delighted to partner with Folens on this initiative and we know how much this means to the children who may have to spend time in hospital over the Christmas period. The CHI volunteers much anticipate the arrival of these annuals and taking the opportunity to deliver them to the young patients who so eagerly receive them," Anna Gunning, CEO of Children in Hospital Ireland commented.
With the help of CHI, Folens Christmas Annuals are distributed to childrens wards across Ireland to bring some Christmas cheer.
For further information on Folens Christmas Annuals, visit www.folens.ie/Christmas.