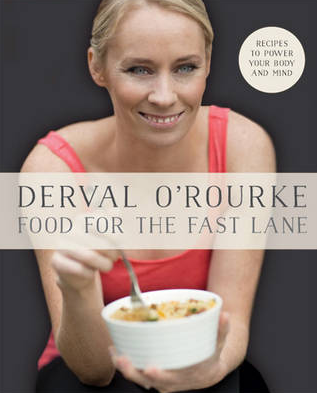 Derval O'Rourke proves that what you put into your body has a profound impact on how it performs.
The Irish athlete has held the title of World Champion in sprint hurdles, has competed for Ireland in three Olympic Games and holds the Irish record for sprint hurdles, but rather than simply dedicating her time to the gym and the track, she knows just how important food is.
After a pretty dismal performance in the Olympics in Athens ten years ago, Derval went on a journey that started with eating healthy food but ended up with a passion for cooking.
However, you don't need to be an Olympic athlete to care about what goes into your body and Derval's recipes will help power your mind as well as your body.
In her cookbook there are over 100 tasty and nutritious recipes for the three main meals - breakfast, lunch, dinner – and even some tasty treats.
Her mouth watering baked hake and smashed spuds will have your stomach rumbling as soon as you look at it and her banana protein smoothies would be the perfect start to your day or as a pick-me-up at 3pm. Quick and simple, the easy-to-read recipes are far from complicated and most use ingredients that you probably already have in your cupboard.
It's not all about food and recipes though - the now retired athlete offers nutritional advice for those who want more from their food than something tasty.
Throughout the book, Derval offers motivational tips and inspirational quotes that would get even the least interested person up off the couch.
Our favourite has got to be that she "woke up one day and threw away all her excuses". But if that's not motivational enough for you, the photographs of her on the track will certainly get you moving.