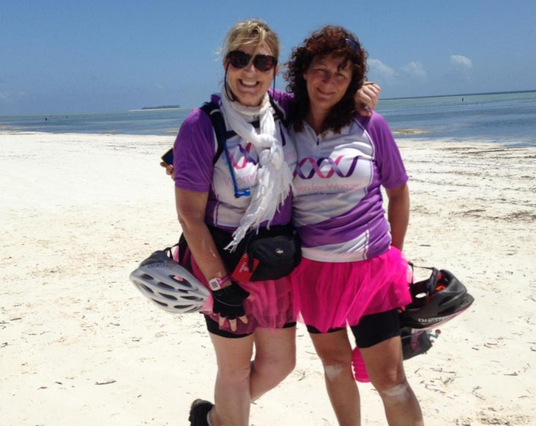 She has always been very open about her battle with depression and now former This Morning host Fern Britton has spoken up about how she suffered from suicidal thoughts.
In an interview with The Telegraph, the mum-of-four, who is married to TV chef Phil Vickery, admitted that life after her divorce from her first husband of ten years, Clive Jones, in 1998 was "bleak".
Speaking candidly to the paper, the author admitted that she contemplated suicide after her marriage broke down, saying: "I remember very clearly you know, when they were all little and sitting around the table, all shiny faced and having their supper, and then I'd be like, 'Right, you've got everything you want. Lovely! Now I'm just going to pop upstairs and kill myself.'"
Revealing that she is currently off her anti-depressants, the 57-year-old, who is able to recognise the signs of her illness, expects to go back on them in the future, saying: ""I came off anti-depressants last year. But I am fully expecting to go back on them at some stage because I know I will have another episode."
Talking about her marriage to Phil, the TV star admits that she "fell hopelessly in love with Phil on [their] first date" and is in a happy place in her life right now.
Her openness and honesty will hopefully help other suffering with depression.
If you or someone you know is suffering from depression, you can talk to The Samaritans on 116123.