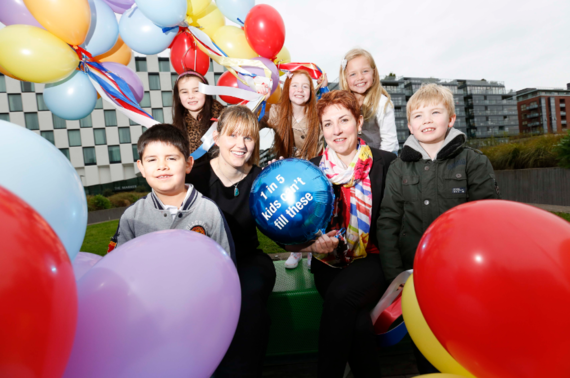 With 1 in 5 children affected by asthma in Ireland, the focus of World Asthma Day 2014 is to support parents to better manage their children's asthma.
Coinciding with the campaign, Helping Parents to Breathe Easy, Boots pharmacies will be holding free asthma management consultations nationwide throughout the month of May.
Consultations include correct inhaler techniques, how to get the most out of your medicine and how to make positive changes to your child's asthma management.
The Asthma Society of Ireland will also be holding clinics in shopping centres throughout Dublin from 6th – 9th May 2014.
According to a poll conducted via MummyPages.ie of 750 parents of children with asthma, 1-in-4 had to bring their child to an out-of-hours GP in the last year due to worsening asthma conditions, and, even though half of all parents worry about their child managing asthma at school, just 42% have arranged for their child's school to keep a spare inhaler.
The research, commissioned by the Asthma Society of Ireland with the support of Boots Ireland, also revealed nearly half of parents of children with asthma who took part in the survey did not know what an asthma management plan was.
Asthma Society of Ireland CEO Sharon Cosgrove said: "We want to assure parents of children with asthma that it is a very manageable condition, but simple steps must be taken to ensure that an asthma management plan is in place. Asthma management plans improve health outcomes for patients with asthma and we aim to provide parents with the support and information to help them manage their child's asthma, and reduce the numbers of asthma patients needing emergency or out of hours care."
For advice or support on asthma, or for further information about the asthma management clinics to be held nationwide visit
www.asthma.ie
or
www.boots.ie
or phone the Asthma Adviceline on 1850 44 54 64 to speak to an asthma nurse.