MyMilkman.ie
is a dedicated and enthusiatic team of milkmen delivering fresh dairy, packed with calcium, protein and vitamin goodness, to your doorstep every day. It is a traditional local milkman service, but with the added convenience of a simple online ordering and billing service. So no more worries about running out, or squabbles over who took the last drop for their tea as
MyMilkman.ie
are up early so you don't have to be.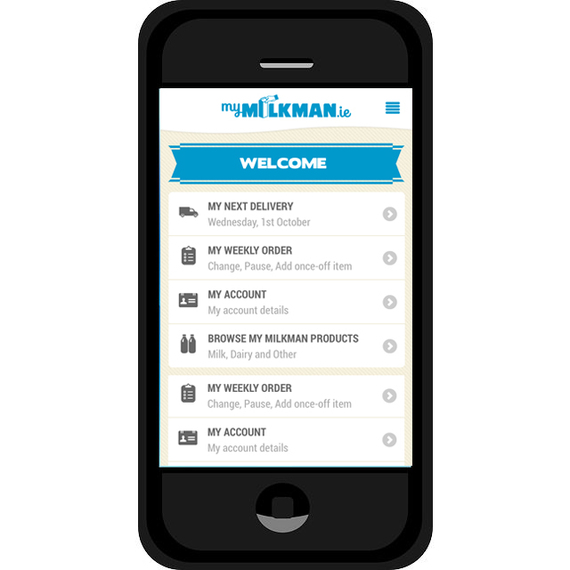 And, for even more convenience, MyMilkman.ie has just launched a new App, which makes ordering milk, for delivery to your doorstep, so simple. The App allows customers to change their order up to 9pm the night before a scheduled delivery so it's perfect for those who want a last minute change to their order or pause deliveries, if they have too much in the fridge or are going on holiday.
Customers are given a unique login to access their account for quick and easy ways to manage their deliveries and payments. Credit Card, Laser or Visa debit accounts can be updated securely.
Customers can also browse their milkman's product list and pricing and add products direct from the list as well as contact their milkman or customer service directly from the
App
. The
MyMilkman.ie App
is available on
Android
and
iPhone
.
MyMilkman.ie also has a great Facebook page with lots of fun facts and competitions.