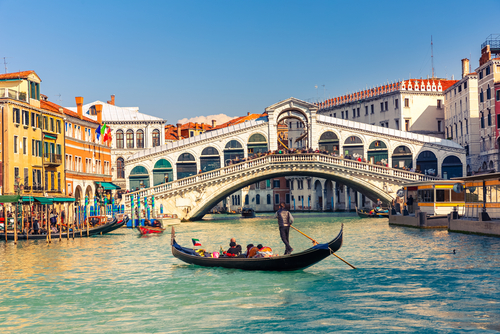 Venice is not just about romance and sipping glasses of wine on gondolas, there is so much more to this stunning city that even the kids will love.
1. Hop on a boat ride down the Gran Canal and take in all the sights that the city has to offer.
2. Go chase the pigeons on Marks Square – believe us there are plenty to run after!
3. Hop on a water taxi and head out to the beautiful beach of Lido.
4. Have a wander around the Palazzo Grassi, the city's contemporary art museum and indulge your intellectual side.
5. Or if art's not their thing the Natural History Museum (Museo di Storia Naturale) is full of fossils from all over the world.
6. Head up the Campanile, the city's tallest building and enjoy all of the sites that Venice has to offer.
7. Get an ice cream at any of the tasty parlours across the city.
8. Go visit the Palazzo Pisani where the shoot-out scene in James Bond's Casino Royale was filmed.