When you have fussy eaters at home, it can be very easy to become frustrated and a little anxious. You want them all (the bigger kids and the little ones!) to eat food they enjoy, but you also know that sometimes you have to push the options that seal in the nutrients and vitamins - even if they might not be their favourites! And it isn't always easy to deal with when they do reject the food we give them but, as parents, it's how we deal with it that encourages a healthy, happy relationship with food for them. We've put together some tips to ensure even the fussiest of eaters aren't left hungry:
Introduce them to as many foods as possible, as early as you can
Even if you know they're on the fussy side when it comes to food, restricting their options will not only deprive them of essential nutrients and vitamins but encourage bad habits. You can try creatively 'hiding' the items you know they're likely to try and avoid but the veggies are always harder to disguise. The best thing is to be upfront about fruit and vegetables, tell them where they come from and why they are so good for you. Giving them facts could make them more interested about what they are eating.
Be sure to hide your frustrations
This one is really hard, especially if every mealtime feels like a battle, but be sure to praise them for the new foods they do at least try to eat - even if it means letting some of their more difficult 'moments' go. This will encourage them to feel positive when it comes to sitting down to eat - as opposed to it being something they dread. This will make mealtimes less stressful.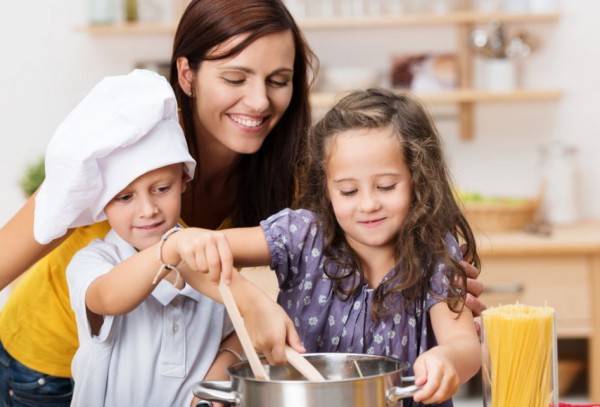 Get them involved with the cooking
Children who have no idea how the food on their plate is prepared are bound to be put off by some things - we can appreciate that even the most nutritious of food doesn't always look the most appetising! If, however, they are involved in 'helping' with the cooking and preparation process, they'll look forward to eating even more as this will stimulate their appetite. It also makes for lovely memories too; who doesn't look back and fondly remember cooking with mum?
Rewards (not bribes!) will help
Reward schemes like a sticker chart in the kitchen can work well. Give your child a sticker for eating new food and when they have collected a few stickers, reward them with a prize.
Have fun with food (and make it appetising for them)
While we spend most of the time encouraging our little ones not to play with their food, it doesn't mean you can't have fun with it. Even using crackers and fruit and encouraging them to 'draw' a smile on before eating can go down a treat. And don't be afraid to mix and match foods that they love with ones they're not so fond of to bump up the appetising factor - so the tasty Bird's Eye chicken fillets with the green beans on the side, for example - to make it easier on them. If you're trying to solely get them to eat the food they generally fight against, it'll be much harder. You can also introduce a fun 'starter' as an idea. So, put a small amount of the food you want them to try in a small dish and tell them to try it before the main meal. Salad 'lollipops' are also an excellent way for them to discover new flavours and textures.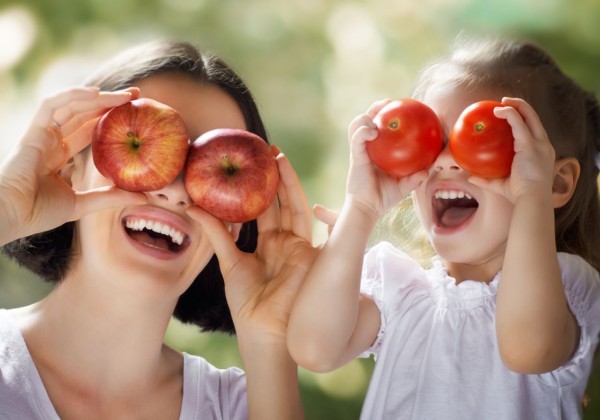 Try the two-bite rule
If for example, a child won't eat any green vegetables, using the two-bite rule you will include just two mouthfuls of a green vegetable with their dinner every night for at least 7 - 10 days running. It gets them used to seeing the food on their plate and hopefully, used to eating it! They can take a break for a day or two - as an incentive like we explained above - just be sure to keep it up and mix and match the veggies, so they don't get bored.