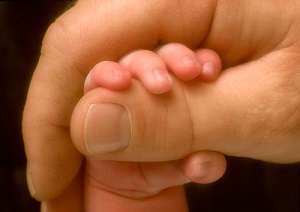 An independent review is underway after the deaths of two babies at birth, and the case of five others who suffered a lack of oxygen at a maternity unit in Portiuncula Hospital in Ballinasloe, Galway.
In the tragic cases, which arose between February and November of last year, it was found that "apparent deficiencies" had occurred in the care provided to seven babies who suffered negative perinatal outcomes.
Two babies died during birth, with a further five who were seriously deprived of oxygen later transferred to Dublin hospitals for treatment.
The hospital said in a statement: "Apparent deficiencies in intra-partum care were identified which included interpretation and review of CTG tracings; administration of drugs to accelerate labour; and instrumental delivery."
"Additional training has been provided to all maternity staff and additional senior supervision is being provided to both medical and midwifery staff," they added.
Now, an independent review into the cases
is set to take place,
with the seven affected families having been contacted to arrange support services.
Speaking earlier today, Minister for Health Leo Varadkar said that private meetings will be held with all of the families concerned.