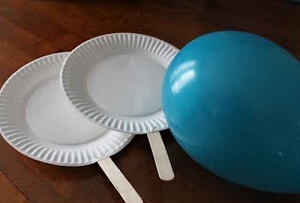 Sometimes it really is the most simple games that most entertain our little ones, and this one is suitable to be played both inside the house and outside in the fresh air.
What you will need:
Balloons
Paper plates
Lollipop sticks
Glue
Method:
This could not be simpler. Create your bats/ racquets by simply gluing a lollipop stick securely to the back of the paper plates, as pictured.
Inflate your balloon – or balloons, if you're feeling like a challenge – and let the fun begin! See how long you can keep going without letting the balloon touch the floor.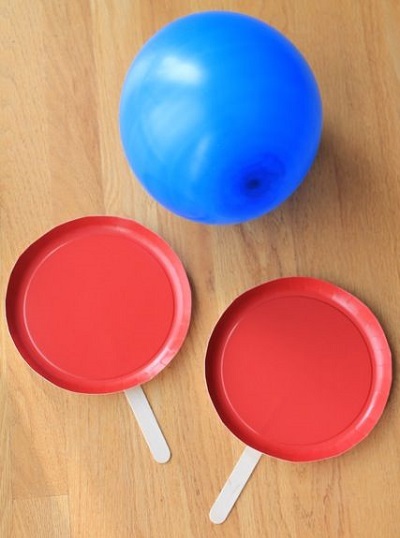 Tip: The best thing about this game is that you can include as many players as possible – the more, the merrier!
Images via Pinterest