Gemma Atkinson and Gorka Marquez welcomed their baby girl into the world earlier this month. The doting parents have been adapting to life with a newborn since their daughter was born on July 4, but have managed to keep fans up to date despite their new manic schedules.
Gemma has candidly spoke about motherhood on Instagram, but has yet to share a photo of her daughter or her name.
Understandably, the new mum doesn't want to share photos or much information about their tiny tot with the public just yet. There's nothing better than embracing every second with your baby, the last thing on your mind is sharing a photo of them to your Instagram story.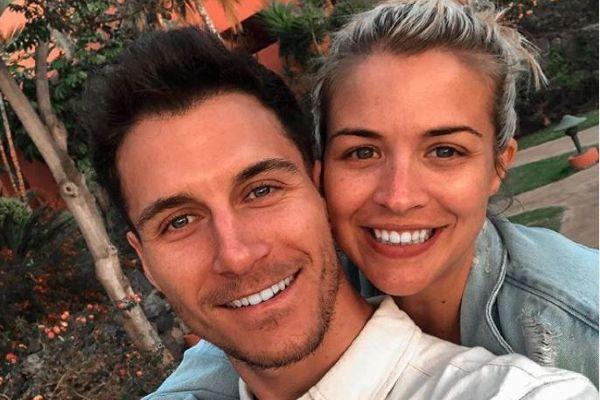 Gemma responded to fans who had been asking about the lack of photos and her response is perfect.
She explained, "To the people asking why we haven't posted any pictures. We just want our family and friends to come over and meet her first, that's all.
"It's important for me that they all get a hold and a cuddle first," the former Emmerdale actress added.
We couldn't agree with Gemma more. We'd certainly be hesitant about sharing photos of our newborn before our family and friends met them.
Even though she hasn't shared a photo of her darling girl yet, the mum did tell fans a little bit about her.
"Our daughter is so wonderful. I'm slowly getting to grips with motherhood, learning loads and I'm loving being in this little cocoon with her."
She continued, "I feel extremely lucky to be on this journey with mine and Gorks' little human."