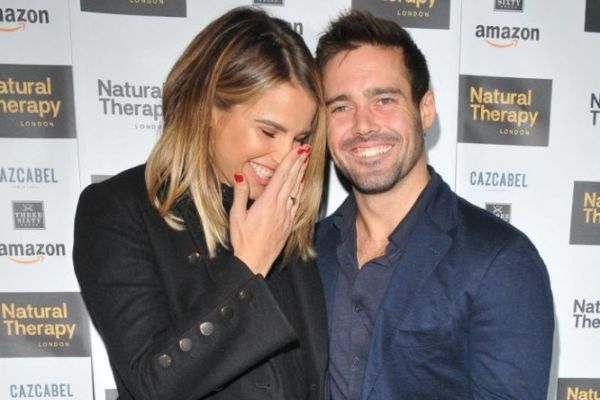 Like most new parents, Vogue Williams and her husband Spencer hardly sleep since welcoming their baby boy last month.
Along with adorable little Theodore came long nights of crying, feeding at all hours, and that constant new parent worry.
Exhausted and worn down, the parents soon realised that date nights weren't an option anymore.
The last one they went on was a disaster - both of them fell asleep at the table at just 8:00pm.
But the young couple are adapting; they've brainstormed and came up with a better parenting plan.
"When we had a date night and almost fell asleep at the table at 8pm…" Vogue shared a selfie of her and Spencer.
"Day dates are the way forward, Theodore in tow and bed by 7:00pm."
It seems the two have found the perfect solution to their fatigue.
By going on a day date, Vogue and Spencer can still spend some much needed time together, getting out of the house and sharing some laughs over lunch.
And many mums agree with the pair's new tactics, saying that planning time in the day for one-on-one time is the best way to enjoy a date together.
"Obsessed with day dates," said one parent.
"We got into the perfect routine of entering the restaurant at the moment she fell asleep, then two hours of gorgeous food and adult conversation."
What a great way to working things out!
Although they're still getting the hang of things, Vogue and Spencer appear to be a great team.
They have figured out how to tackle one of their problems together, and that is key to parenting.