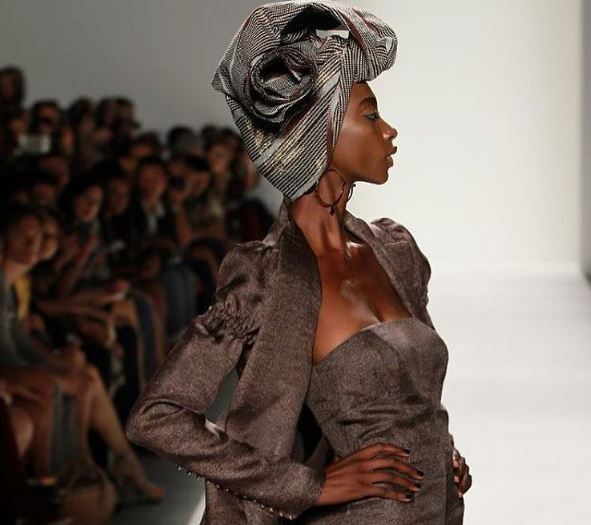 She may have walked the runway at New York Fashion Week and spent the past eight years living in the Upper East Side, but model Georgie Badiel grew up far from the lights and action of a career in modelling.
In fact, the 28-year-old, who hails from Burkina Faso, a West African country, used to complete a three-hour round trip by foot to fetch water for her family – TWICE a day.
Now a famous model, Georgie, who was told that she could model like Naomi Campbell while she sold toffees to help pay for her education, has not forgotten the people from her hometown.
"Every day, I wake up and think of them. They are so humble — really hard workers — and asking for something so basic," she told the New York Post.
Georgie has worked for Louis Vuitton, Michael Kors and will walk the runway for Zang Toi at NYFW today, but it seems helping those from her hometown is a personal mission.
Setting up the Georgie Badiel Foundation, the model has built five wells, each costing $10,000, which incredibly serve 25,000 people.
But that's not where her incredible work ends.
Georgie has collaborated with illustrator Peter H. Reynolds and author Susan Verde to create The Water Princess, a children's book inspired by her life – proceeds from the book will go the Georgie Badiel Foundation and Ryan's Well.
"God brought the best of the best my way, so I can tell my story to the world, and use it to help those in need," adds Badiel.
"Every page takes me back and makes me live again in the moment."
SHARE her incredible story.