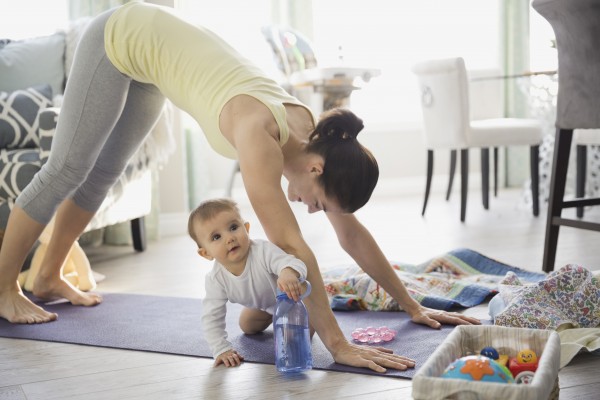 If you're anything like us, getting to the gym has been on our to-do list ever since we became mums.
So, lately, we decided to find fitness alternatives that we can do from the comfort of our own homes.
With hundreds of 'fitness gurus' on YouTube these days, it's hard to know who to subscribe to, and if it's even worth it at all.
So we've broken it down to a list of four YouTube fitness channels we think you should try out.
Cassey Ho is the lady behind this channel, which provides lively and entertaining workout videos.
The whole concept is to get fit while you have fun.
With over three million subscribers, this channel has hundreds of videos for all different levels, targeting all the different areas of the body.
Hosted by Karena and Katrina, who are possibly the most stunning people we've ever seen.
The channel motto is "Share, love, inspire, sweat!", and that is definitely the case.
With a huge social media following, this channel began as a tool to achieve the 'perfect' beach body.
Covering everything from yoga, to stretching, to a wedding fitness series, this channel has been featured on the likes of Glamour magazine; so you know it must be good.
Husband and wife duo, with over 25 years of experience, and hundreds of videos for all different levels.
Getting a lot of love for their stretching videos, we love the videos specifically created for those who get bored easily.
Three million people are already enjoying their videos, and we think you will too.
Carly puts huge emphasis on body confidence and lifestyle, as much as she does on your actual fitness.
This is great all-round channel if you're looking for a friend on this journey, as Carly invites us into all aspects of her life.
Her boyfriend, Leon is also one half of the team behind the YouTube channel called The Lean Machines, which is another great channel to check out.