With the mid-term break coming up, and these dark evenings getting us down, there's nothing for it but a family trip to the cinema.
If you're looking for a fun family feature that everyone will enjoy, look no further than Oddball and the Penguins – the latest offering from Icon Film Distribution.
Hitting cinemas on February 12, this heartwarming comedy takes place on Middle Island, which was once home to the world's smallest penguins. When foxes learned to cross the channel from the town of Warmambool however, the number of penguins dropped dramatically – leaving park ranger Emily Marsh in a dilemma.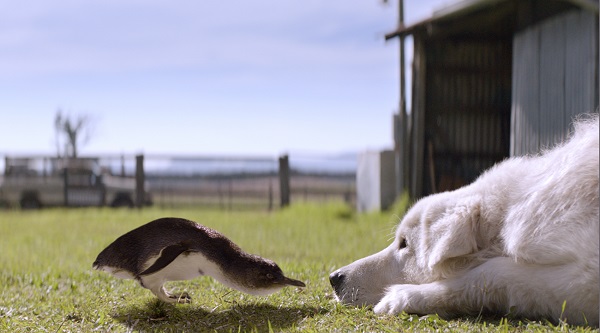 If the number of penguins on Middle Island falls below 10, Emily will be out of a job, something which her family is adamant will not happen. With the help of Oddball the Penguin, the family rallies around Emily to find a solution – and the resulting adventure is full of laughter and drama.
Starring the much-loved Alan Tudyk as well as up-and-coming star Shane Jacobson, Oddball and the Penguins was shot entirely on the Australian coast and is sure to be a hit with your loved ones.
Check out the fab new trailer below. Time to organise a trip to the cinema, we think!