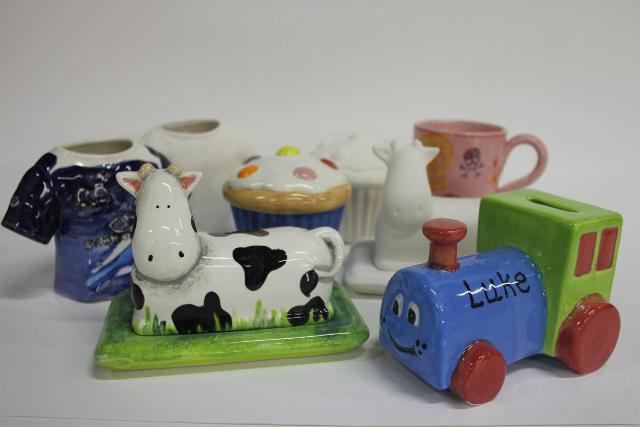 If you are looking for a fun activity for the kiddies whether it's for a birthday, family day out or play date, then Giddy Studios has something for everyone.
We first discovered Giddy Studios when one of the girls was invited to a birthday party there. Giddy Studios is a pottery painting studio where you can create your own little master piece such as a mug, cake stand, teapot, jug, plate, vase, or piggybank. The children at the party painted to their hearts content and then enjoyed their birthday party food. One week later, the pottery was ready to be collected. Whilst this part is the practical part when the art is glazed and fired, the kids loved this bit as it was like receiving a surprise present after the fact.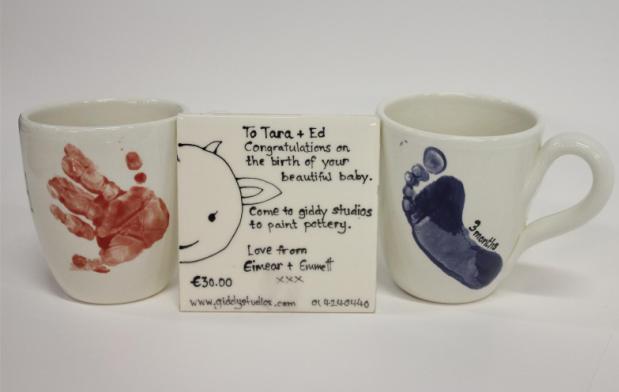 They are located in both Grange Road near Marley Park, and Dundrum Town Centre, where you can avail of their fantastic 'Drop & Shop' service. We checked this out a few weeks ago when my girls insisted they didn't want to come shopping and instead they wanted to go to Giddy. So I dropped them into paint and nipped off to get my shopping - this service costs €5 extra and is for children aged 5+. When I got back, I couldn't get the kids out so big thumbs up there.
It's a natural progression that Giddy Studios would introduce camps over the summer and over midterms like Halloween. The camps have different themes each day and children are welcome for a day or two or the full week. They run art classes during school terms in both locations and they are very reasonably priced so well worth checking out.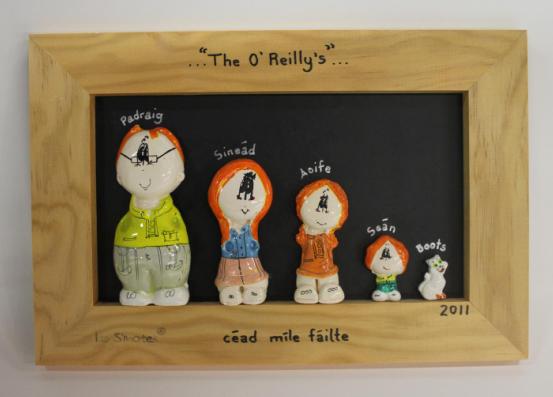 You can also create wonderful pieces that you will cherish forever such as a set of 3D baby plaster prints to capture your little ones cuteness and can get gifts that are unique and personal, such as a christening plate or clay family portrait.
Their birthday party service is great and makes a welcome break from the ubiquitous 'play centre' parties but there is alot more to Giddy Studios than you might think.
For more information contact them on 01 424 0440/01 296 0303 or
click here
to visit their site.