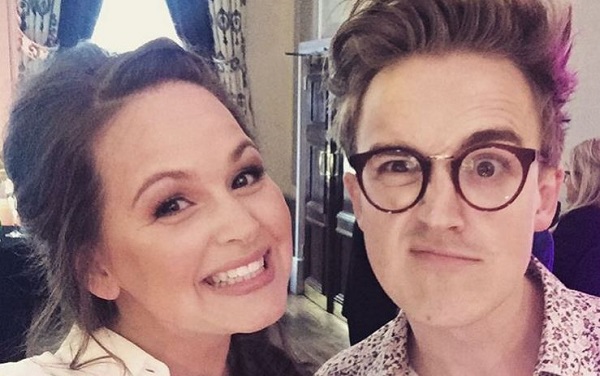 Tom Fletcher came in for major praise when he spoke eloquently about his eating disorder on Loose Women this week but, disappointingly, some viewers couldn't seem to see past wife Giovanna's appearance.
Mum-of-two and author Giovanna has revealed that – yet again – she has been subjected to body-shaming from online trolls following her appearance on the talk show.
In an interview with OK! magazine, Giovanna admitted that social media users labelled her 'frumpy' and 'smug' during the interview.
And, clearly, the feedback did have an impact on her: "I've got a post-bump body and I'm just trying to wear outfits that don't make me look pregnant still, or that I feel good in, so I was a bit bummed."
"It's difficult, but I had to just say 'who is that person?' Their opinion doesn't actually affect me at all. I don't have an opinion on them, so therefore they shouldn't have an opinion on me," she added, defiantly.
Giovanna is mum to two-year-old Buzz and two-month-old Buddy, and this latest news comes just months after she was body-shamed for still having a 'mummy tummy'.
Indeed, just 11 days after giving birth to her second child, Giovanna was laughed at by a stranger for still having her baby bump.
In an impassioned Instagram post, Giovanna explained at the time: "I was so shocked I laughed. But the words have stuck with me. Obviously. It wasn't left there either, as there was another comment about my face 'slimming down'. More than anything, I was baffled over the stranger's need to share her thoughts."
No matter how strong you are, it can be tough to keep a thick skin in the midst of such trolling. Well done to Giovanna for speaking out about her own experiences.
SHARE to spread the message – if it makes one person stop and think before they hit 'send', it's worth it.