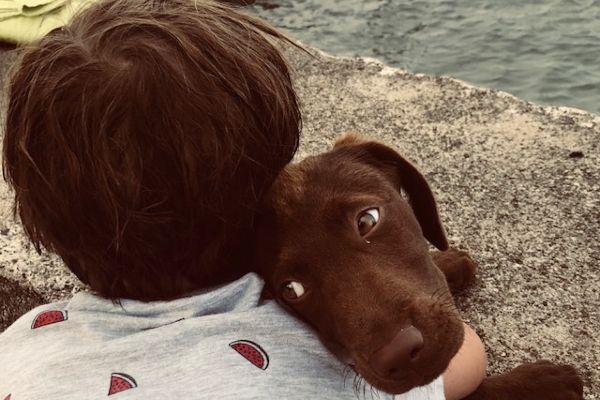 I really don't want to wish the endless summer away, but I am going to admit I'm really looking forward to pulling on the tights and snuggling into my coats again. I'm not entirely convinced Irish people are built for the sunshine – the high levels of sunburn-related injuries reported by hospitals this summer only act to support my theory. And, if we are really honest, we look better in layers! Well, most Irish over 25 that is and not familiar with utilising Instagram filters!
So, with the faintest chill in the air and my pulling-on-of-a-jumper and swiftly returning it to the wardrobe when I feel the sweat beads running down my back (too soon really!), it got me to thinking: isn't August like the Sunday of the Summer? The official month of the "fear", the day before the fun ends and it's back to the office, school and reality in general, and now we've tipped into September we really are back to reality after the spectacular summer of 2018. Like all Mondays, once you get a coffee, realise your inbox isn't too full of unrealistic requests, you can just about make peace with the week by lunchtime, and sure, by 4pm you've forgotten all about the weekend and have embraced the new week. So, September for me is that "4pm" part of the day. It generates more of a New Year feeling than January. It's time for starting school, thinking of changes, planning, and looking to inject some new adventure into our lives. Albeit in warm coats, sturdy waterproof shoes and before the clocks go back; we all remember it's dark for at least another six months!
I love anything Scandinavian: the design aesthetic, the clothes, the food and especially the fact that they have a word for hunkering down and leaning into the warm cosiness, contentment can bring. I really think this is especially derived from lives lived in the challenging climate of long cold winters. Daylight saving in the Northern Hemisphere is something we share with our Scandi friends, but unlike them who have embraced the long dark winter days, we Irish seem to be surprised every year the clocks go back, and it's suddenly dark at 5.00pm.
Hygge (/ˈhjuːɡə/ HEW-gə or /ˈhuːɡə/ HOO-gə), the Norwegian and Danish word for a mood of cosiness and comfortable conviviality with feelings of wellness and contentment, is not just a word, but a way for life. I know it's been embraced as many Scandi trends have been in recent years, but this winter I'm giving myself a Hygge and planning on hunkering down and making time for contentment, comfort and cosiness in my life.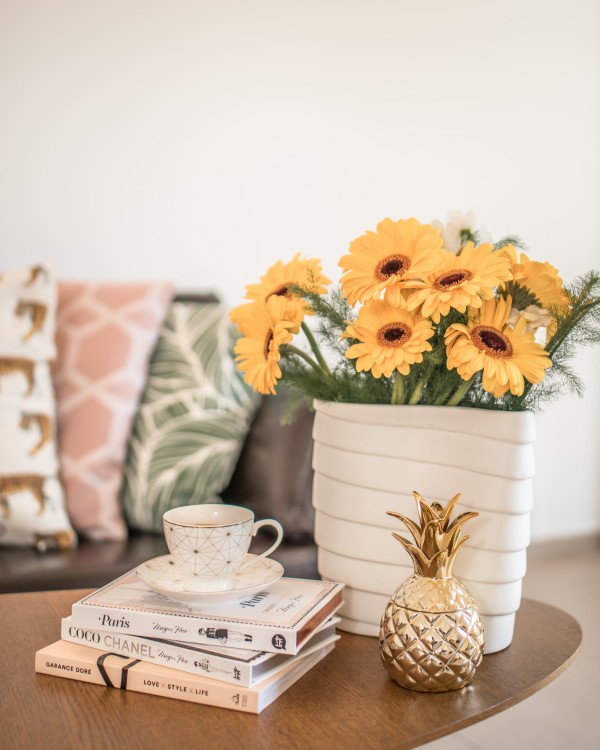 As this is a blog about my challenges in living a life with a long-term illness, embracing the impending winterness is very much linked to getting through the long winter days while dealing with treatment, hospital visits and, in my case, a forthcoming operation that will see me 'hibernating' well into November.
My sister (the oncology nurse!) was telling me recently that the transition from summer into winter for patients can be very challenging, simply the change in weather can affect patients, physically, causing pins and needles on the skin. But it's the psychological effect of the shorter, darker days that can cause patients to get down during treatment, which they could have handled during the brighter, sunnier, more uplifting days. While we can't change treatment, and most of the physical effects, there are things that can be done to get through winter such as adopting the principles of Hygge and the self-love approach to life our Scandinavian neighbour's embrace.
My Granny used to tell me about a time when during the dark winter evenings she would go 'visiting' with her neighbours. It was too dark to do any farm work, and it was a way to pass the winter evenings and held communities together. It's a thing I want to bring back, so go 'visiting', or make sure you encourage visitors. You don't need a good room, but I'd recommend a pot of tea, some chairs and you're away. Actually talking to and spending time with people in real life is a proven way to relieve stress, anxiety, loneliness and if all that wasn't enough it will make you feel happier. There's is nothing better that a good aul chat with a friend to put the world to rights. Even if you can't get out, get someone in and spend time with people, it will make you feel good, I promise.
Seize the opportunity for a wardrobe edit – few will forget this long hot summer, but as we all know, it will slip in to the annals of folklore, and we will all embellish stories about the greatest summer since 1976, the year we all had to buy summer clothes and actually get to wear them at home. But we all know in our hearts (despite global warming) we are a nation-best served by layers. I love the jumpers, jumpsuits, coats, cardigans and various scarves I've accumulated and can't wait to dig out in the coming weeks. But in the last few years, I've definitely started to subscribe to the more conscious consumption movement for my fashion indulgences. Firstly, I don't have the cash to keep up with every fashion trend, there was a time when I did, but I just don't live that life any more. I've also figured out my style, what suits me and pretty much stick to a stable look and add in the odd trend injection (earings was this summer trend I slavishly followed). So, I'm taking some time this week to 'edit' my wardrobe, not to throw much out, but to maybe rejuvenate a few pieces that have been forgotten about and really could live another fashion life. Once the edit is done, I might make a few well-chosen purchases for a style injection, but I'll hopefully have a new view on my wardrobe and will be winter-ready, summer dresses packed neatly away in waiting for summer '19!!
If you are going through treatment, or know someone who is and want to get them a gift, I'd highly recommend a warm wool scarf or throw; you can react to the cold temperatures outside and wrapping up on the dash to the car is vital. I also find great comfort in the day ward being wrapped up in my favourite scarves. A particular favourite is by the unique Irish design collaboration Electronic Sheep. Their scarves are a nod to old-fashioned shawls, but their designs are edgy and ethical. They have created designs to support the National Maternity Hospital and Irish mums and just recently, a gender-neutral range in support of the Irish LGBT community. Warm, fashion with a conscience – I love it.
Most Septembers, I'll flick through the pages of night classes brochures and sign up for something. Over the years I've done pattern construction, curtain making, printing and last year it was my portfolio preparation course. Every class has been an experience for different reasons when I was younger, it might have been to keep me out of the pub and last years was to help me follow a dream. If you have a passion or want to find one, why not take up a hobby – not something obvious like signing up for a triathlon, I'm thinking more like embroidery, basket weaving, upholstery, fermenting veg, making your wine, practical stuff that makes you sound really interesting and could genuinely help you turn out some really cool Christmas presents. If you do know someone spending a lot of time in hospital and doesn't want to slip down a hole of mindless Internet searching, one of the best presents I ever got from a great friend after a large operation was the pattern, wool and needles to knit my own beanie hat. Kept me enthralled for about five days and I had a hat at the end of it, a sense of achievement and free clothes!
One good thing about the long winter evenings is that great TV is back – now I know we all were obsessed by Love Island, but apart from that, summer telly is pretty crap, and if like me you do have days where watching mindless telly seems like a job, the return of the autumn/winter TV schedules is a welcome treat - you can stock up on a series link for serious binge-watching.
When the nights start to draw in earlier, I can't advise enough to find a fire and sit by it. I love an open fire, I grew up with one in my home, and the range in the kitchen warmed many a bum after school, nights out and nights in. I'm pretty sure I could not live in a house that didn't have an open fire. The warmth and the dancing flames can soothe the soul as well as warm your body.
Finally, no matter what the weather, get up and go for a walk. Whatever your fitness level, it's always a great idea to lace up those trainers and get out for a walk. There is genuine medical evidence to prove the physical and mental benefits of exercise, but winter and illness can really put even the most enthusiastic off anything energetic. Even on my lowest days, a 10-min walk lifts my body and mind. I know I'm really lucky to live by the sea, and on the sunniest days it's heaven, the power of the winter sea is magnetic. City, country, wherever you are, try and get out and fill your lungs and soul with the air. Raising your heartbeat by just a fraction can make you feel alive on your lowest day.
As I type, it's a beautiful September day and the sunshine is streaming in my kitchen window, so it's hard to even think of a wet day in November, but they are coming, and I'll be ready. I love the summer, but the lows are necessary to appreciate the highs. We need the wind and rain to really appreciate the sunshine. Don't dread the encroaching winter, embrace it and all that its dark, sultry days can offer, read a book, light a candle, write a letter, curl up in front of the telly for a whole day, drink a gallon of tea, it's allowed and should be savoured and enjoyed; this, my dears, is Hygge season!