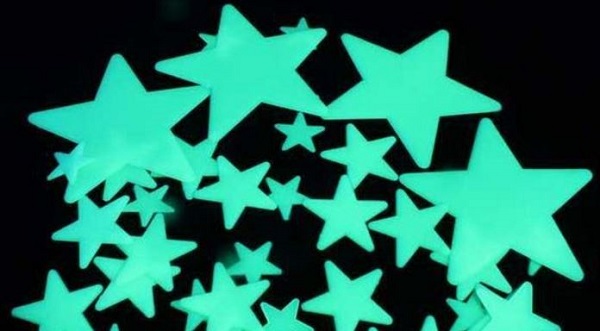 What is it about the words 'glow in the dark' that get the kids so excited?! If your little ones are anything like ours, then they will love making and playing with this super-simple glow-in-the-dark playdough.
What you need:
½ cup flour
½ cup water
¼ cup salt
1 tsp cream of tartar (available to buy in your supermarket)
1 tbsp vegetable oil
¼ cup glow-in-the-dark paint (available to buy in your local craft shop)
Food colouring
Fine glitter
Saucepan
Wooden spoon
What to do:
Place the flour, water, cream of tartar, salt and oil into a saucepan.
Crank up the heat to a medium level, then start to stir the mixture as the heat expands.
Once you have a smooth mixture, add in your food colouring and glow-in-the-dark paint.
Keep mixing until the mixture starts to pull away from the sides of the pan, then take it off the heat.
Place the mixture on a flat surface and allow it to cool, then knead it into a ball.
Now it's time to add the glitter – simply fold it into the dough.
Allow the 'glow' to build up by placing your dough until a lamp or in the sunshine for a while, before playing.
Tip: The dough can be reused once stored in an airtight container or bag.
Images via Pinterest.