Main feature image: RTÉ presenter Emer O'Neill
GOAL NextGen, GOAL's Youth Programme, is bringing a collaborative cross-cultural photography exhibition and panel discussion to IMMA's EARTH RISING festival. The 'Climate & Food X-Change' will explore the central importance of global food systems to climate solutions. It is part of a series of creative productions by GOAL NextGen X-Change to elevate and connect the voices of the next generation in a changing world.
The exhibition is the result of young people from across the world coming together to discuss what climate change and food systems mean to them. Participants were invited to contribute to the exchange by submitting a photo that connects them to climate or food systems. The exhibition emphasises the ways in which all people and communities are connected to each other through experiences of climate change and global food systems.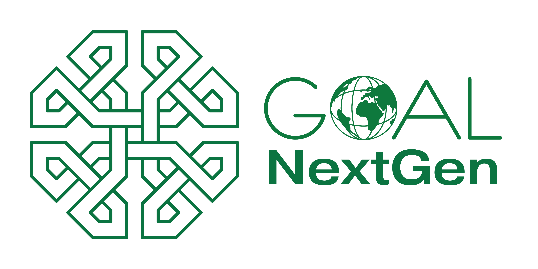 The NextGen X-Change panel discussion, which takes place in the Irish Museum of Modern Art in Dublin at 11am on Friday September 22nd (Culture Night) at the People's Pavilion, will explore the power of art to inspire and create collaboration and change. The panel will be hosted by RTÉ presenter Emer O'Neill and will include young people from Ireland, Zimbabwe, Uganda and Ethiopia - all members of GOAL's NextGen Youth Programme.
IMMA EARTH RISING is a four-day festival of free events and experiences aimed at addressing the climate crisis and inspiring collective action towards a sustainable and hopeful future. Taking place from Thursday, September 21st to Sunday, September 24th 2023, at the landmark Royal Hospital Kilmainham in Dublin, Earth Rising promises an unforgettable experience that seeks to provoke, inspire, and empower audiences to become agents of change.
Speaking about the GOAL NextGen X-CHANGE at IMMA Earth Rising, RTÉ presenter Emer O'Neill said: "The GOAL NextGen X-Change panel at the brilliant EARTH RISING Festival is an example of the kind of creative collaboration the world needs right now. We have a dynamic lineup of NextGen members taking part in this X-Change who will talk about their communities' experiences and the importance of solidarity, connection, and creativity in creating meaningful change in the world."
Speaking on GOAL's involvement in the EARTH RISING Festival, GOAL's Global Citizenship Manager, Victoria Walshe, said: "At GOAL NextGen we understand the power that arts and culture have in creating global interconnection, transcending geographical borders, and uniting us as one global community with a shared responsibility for both people and planet. We look forward to promoting and championing that power at EARTH RISING."
Discover more about GOAL's NextGen Youth Programmes mission here: www.GOALglobal.org/youth/