If you are keen golfer and would love to head away with the girls or your other half for a weekend, why not head to one of these locations.
Ideal if you are working on a tight budget or don't want to venture too far from the kids - they would also make great hen party locations, if you are that way inclined!
1. Ballymascanlon Golf Club, Co. Louth
This beautiful course is set at the foot of the Cooley Mountains and is just 50 miles from Dublin and Belfast.
2. The K Club, Co. Kildare
If you are after a little luxury, then this is the place for you. Renowned for owning two of Europe's finest courses, it is definitely one for you if you fancy treating yourself.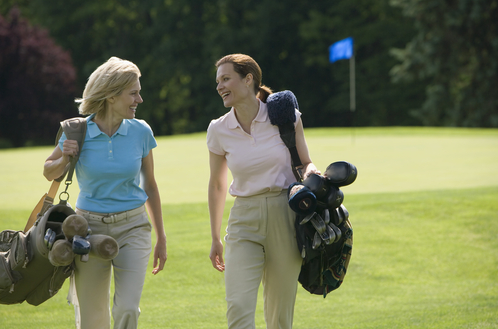 3. Rosslare Golf Course, Co. Wexford
Located in the sunny South East you are (almost) guaranteed sunny weather down here! located on a narrow peninsula with the Irish sea to one side, this is absolutely beautiful.
4. Enniscrone Golf Club, Co. Sligo
If you are after some stunning views then this is the place for you. A beautiful beach on one side and the mountains on the other – this will give you the best of both worlds.
5. Ballycastle Golf Club, Co. Antrim
Surrounded by the Glens of Antrim and parkland you will be challenged at every hole on this course.