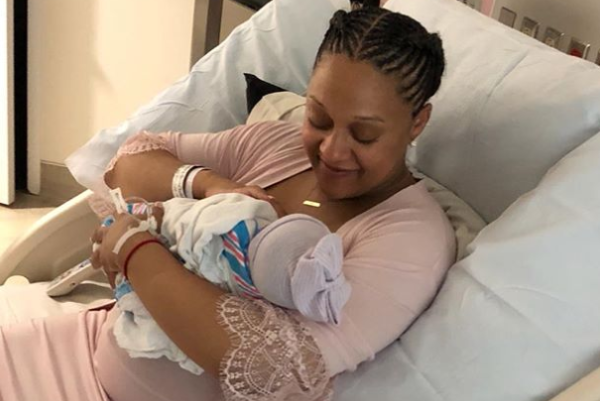 Huge congratulations are in order as Tia Mowry has welcomed a baby girl. The doting mum took to Instagram to share the joyous news, and the picture of the pair is simply heartwarming.
Tia shared a snap where she is cradling her newborn daughter and the look on her face says it all.
The mum wrote, "Feeling grateful and blessed as we welcome our little baby girl into the world!" Born May 5th at 10:29 am at 6 pounds and 4 Oz 19.8 inches. We are in heaven."
Tia's twin sister Tamera posted an Instagram story shortly after her niece's arrival, "She's here! Can't wait for the world to see her. She's beautiful!" she wrote.
Tia announced her pregnancy back in November, but the mum admitted it wasn't an easy journey.
The actress, who rose to fame on Sister, Sister, explained that she suffered from endometriosis. Endometriosis put simply, is a condition which causes the tissue which lines the uterus to begin to grow in other regions of the body. This condition is painful and can impact fertility.
Luckily, Tia's husband of ten years Cory Hardrict was a huge help to her, "I don't think I could have gotten through this process without the support of my husband," she told Women's Health.
"It's really important that someone is there encouraging you, rooting you on, saying you're not alone, helping you feel stronger and more powerful," she explained.
The mum-of-two shared, "I find when you go through some kind of struggle, the reward is just so much greater."
We can't wait to find out what name Tia chose for her daughter!