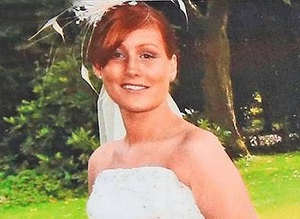 Losing a loved one is a harrowing experience, as anyone who has been through it will know only too well, and if your story can help others it is always worth sharing with the world.
This is exactly what has motivated Belfast man Tommy O'Hara, who lost his beloved wife Arlene due to a paracetamol overdose last March.
Tommy, who is a father to two young sons, has recounted his heartbreaking story of loss in a bid to raise awareness of the hidden dangers of painkillers and over-the-counter medication.
In an interview with the Irish Independent, the 35-year-old explained how Arlene had been suffering with a 'bad flu' when he brought her to hospital.
"They took X-rays and tests but told her to go home and rest. That Friday I knew there was something wrong. I found her in the house on March 20. That was it," he said.
Arlene was rushed to the Royal Victoria Hospital for treatment, but sadly, she suffered an acute brain haemorrhage and passed away.
Describing the past few months without his beloved wife as "an absolute nightmare", Tommy warned: "I would say be very careful about what you are taking, especially paracetamol. It killed my wife and she thought she was making herself better."
"I want to get that message across, and I don't want anyone to go through what I am now. Paracetamol is a silent killer," he added.
Our hearts go out to Tommy and his sons, Thomas and Aaron. His brave decision to share their story will no doubt save lives.