Mum's Say Trial: Paddy Power Bingo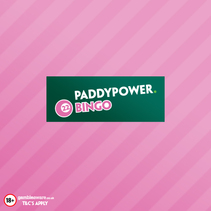 Join this group
Great online community and fantastic prizes to be won too!
We are looking for 35 mums to try Paddy Power Bingo.
To be in with a chance of participating in this trial, please join the group and leave a comment. In the event that we are oversubscribed, we will make our selection at random.
Recruitment for this group is now closed.
If you would like early notification of new group trials, please visit this page and join the group where you will get email notification once new groups are live.
This trial is open to new Paddy Power members only.