MiWadi 0% Sugar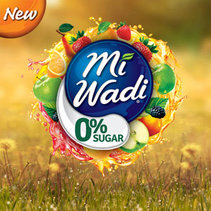 Join this group
MiWadi, Ireland's number one dilute brand, has introduced a new addition to the MiWadi family - MiWadi 0% Sugar.
As the first dilute in the Irish market with 0% sugar, it offers mums another great way to help achieve their family's daily intake of water. MiWadi 0% Sugar like the rest of the Miwadi range, contains only natural colours and flavours and real fruit juice. Miwadi 0% Sugar is unique to the range in that it contains stevia extracts, and delivers the same refreshing taste that has made Miwadi a family favourite for over 80 years. MiWadi 0% Sugar contains only five calories or less* per glass and is available in three fruity flavours: Orange, Apple & Pear and Apple & Berry.
We are looking for 20 mums who would like to try
MiWadi 0% Sugar
. We're looking for mums of kids aged 6-12years and fans of MiWadi - so if you think you and your family fit the bill, and to be in with a chance of participating, please join the group and leave a comment below.
Recruitment for this group is now closed.
If you would like early notification of new group trials, please visit this page and join the group where you will get early email notification once new groups are live.
In the event that we are oversubscribed., we will make our selection at random from qualifying entries.