"Mums Say" product trial from Milupa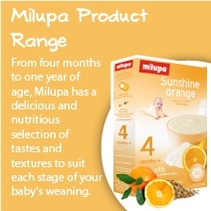 Join this group
As your baby grows and becomes more active, milk alone cannot provide the energy and nutrients required to develop. This is why you will need to introduce solid foods and the adventure known as 'weaning' begins.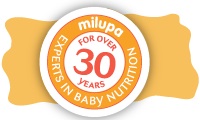 Milupa can offer support and advice to help you through this key development milestone with over 30 years' experience and knowledge of weaning in Ireland. Milupa offers a range of cereals that are nutritionally tailored to suit babies from 4 months right up to their first birthday.

If you would like some information on weaning or just need some inspiration register on the Milupa website www.spoonbyspoon.ie where you will receive coupons for money off Milupa products, weaning advice and lots of recipe ideas for each stage of weaning. There is also a downloadable weekly meal planner and a taste tracker so you can keep track of all your babies favourite tastes.
If you are starting your weaning journey, Milupa are looking for 50 mums to try some of the Milupa products and tell us what they think. To take part in this Mums Say trial, simply join this group and leave a comment below noting your baby's age in months please.
Note: in the case of being over subscribed for this product trial, we will pick 50 mums at random.
Entries for this trial are now closed. You can receive priority updates on our new trials by joining our Mums Say group here.