Mums Say product trial NIVEA Firming Body Oil Q10 Plus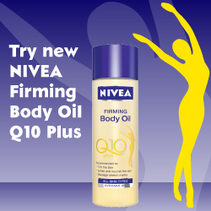 Join this group
NIVEA is a trusted brand that many of us mums have been using for years and is Ireland's No. 1 skincare brand**. They are adding a new product to their range, NIVEA Firming Body Oil Q10 Plus. This product is ideal for mums who want to improve the condition of their skin as it improves firmness and elasticity, while also softening and nourishing the skin.
This addition to the much loved Body Q10 range can be used all over the body and absorbs quickly into the skin – ideal for busy mums who don't have a lot of time on their hands. NIVEA Firming Body Oil Q10 Plus includes the key ingredients Avocado Oil and Coenzyme Q10. Avocado Oil results in a deep and penetrating oil which is high in essential unsaturated fatty acids, 'good fats', which are vital for healthy skin. While Coenzyme Q10 helps the body to support cell renewal from within, improving skin's elasticity and firmness. The quick absorbing and luscious oil is suitable to use on wet or dry skin delivering intensive nourishment to improve the skin's condition.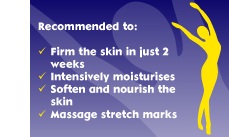 Not only does it firm the skin in just two weeks, but it also intensively moisturises while massaging skin imperfections, such as dreaded stretch marks, making it a great product for us mums.
NIVEA Firming Body Oil Q10 Plus has an R.R.S.P* of €9.99 and is available in pharmacies and supermarkets nationwide.
We are looking for 50 mums to test NIVEA Firming Body Oil Q10 Plus as part of our Mum's Say product trial. If you would like to take part in this Mum's Say trial, simply join this group and leave a comment below.
* Recommended Retail Selling Price (non binding). ** General Skincare, AC Nielsen 52 wk ending 30-10-2011
Recruitment for this group is now closed.
If you would like early notification of new group trials, please visit this page and join the group where you will get early email notification once new groups are live.