New Mums Say Group: Ballymaloe Relish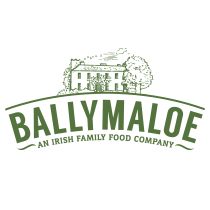 Join this group
Ballymaloe Original Relish is rich in tomatoes, delicious and incredibly versatile. Made with all-natural ingredients it has a unique taste and abundance of flavour. Ballymaloe Original Relish ticks all the boxes; its gluten free, virtually fat free, suitable for vegans and vegetarians and has no artificial additive. It is excellent with burgers, fries, cold meats, cheese, sausage rolls and in sandwiches. It's also the perfect addition to stews, curry's or one pot dinners. Head over to Ballymaloe Food's
website
to discover recipes for every occasion.
Ballymaloe Relish was originally created by Myrtle Allen in her restaurant in 1964 and today, Myrtle's daughter, Yasmin, continues to produce this delicious relish in Cork, Ireland. Ballymaloe Foods has grown into a successful and very versatile family- run business. Over the years an addition of 15 new products now sit alongside the much loved Ballymaloe Original Relish. From Salad Dressings, to Pasta Sauces, Roasting Sauces and the latest addition Mayonnaise; the shelves continue to expand every year.
We are looking for 5 mums to trial Ballymaloe Relish - if you would like to take part, please join the group and leave a comment below to register your interest. In the event that we are oversubscribed, we will make our selection at random.