New Mums Say Trial: Easy Bake Brownies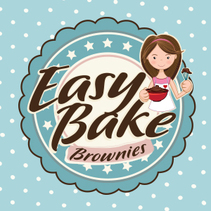 Join this group
There's nothing better than freshly baked brownies, straight from the oven. However, here at MummyPages, we know that busy mums don't always have time to bake their own cakes and brownies from scratch, between doing the school run and running round after toddlers.
Thankfully, we have the perfect product: Easy Bake Brownies. This quick and easy brownie mix produces delicious brownies, ready to eat in just 25 minutes. It comes in three yummy flavours: Original, Mocha and Orange.
And making them couldn't be easier. Just add 3 beaten eggs and 170g melted butter to your brownie mix, pop it in the oven for 20-25 mins, and voila – warm and delicious brownies ready in minutes. You could even get the little ones to help out!
We are looking for 10 mums to trial the Easy Bake Brownies range. If you would like to take part in this Mums Say Trial, simply join this group and leave a comment below. In the case where we are over-subscribed, we will select 10 mums at random.
Recruitment for this group is now closed.
If you would like early notification of new group trials, please visit this page and join the group where you will get early email notification once new groups are live.