New Mum's Say Trial: La Roche-Posay LIPIKAR BAUME AP+M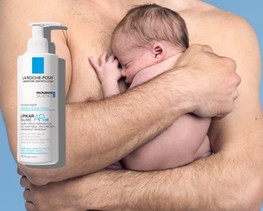 Join this group
Does someone in your family suffer from dry to very dry skin or atopy-prone-skin? If so, you know the discomfort that this can have on everyday family life. La Roche-Posay are committed to providing families with a better life for sensitive skin with their LIPIKAR range, formulated for dry itchy, eczema –prone skin. Their LIPIKAR BAUME AP+M is suitable for the whole family, including newborn babies. Also suitable for use on eczema-prone skin.

LIPIKAR BALM AP+M:
•A restoring triple-action balm, with immediate soothing, anti -scratching, anti-dry skin flare-ups.
•Calm and soothe the skin.
•Provides up to 48 hours of hydration.
•Repair and reinforce the skin barrier.
We are looking for 5 mums whose children have very/dry atopy (eczema) prone skin to try out Lipikar Baume AP+M with their children.
The products you will get to try out are:
- Lipikar Balm AP+M (Daily Emollient – suitable for newborns)
- Syndet Ap+ (Soap free gentle hydrating cleanser – suitable for newborns)
- Cicaplast B5 balm (Multi-purpose barrier cream useful for nappy rash, dry/ rough skin patches - suitable for babies 3 months +)
If you would like to take part in this Mums Say Trial, simply join this group and leave a comment below. In the event that we are oversubscribed, we will make our selection at random from qualifying entries.
This trial is now closed - click here to hear what our MummyPages mums thought of the La Roche-Posay products.