NEW MUMS SAY TRIAL: Lusso Tan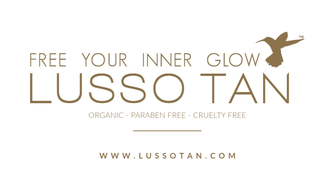 Join this group
Lusso Tan has created a new maternity range, called The Bloom Collective, designed specifically for mothers-to-be who want to ramp up that pregnancy glow with a little hydrating and radiant tan throughout their pregnancy.
Filled to the brim with moisture and fragrance-free, their self-tanner is all about helping with pregnancy-related sensitivity to strong smells and tackling problem skin areas that can arise as our bodies change. This also means their products have got a handle on the uneven skin tones that can come with hormonally imbalanced skin.
+ Guide Colour
Due to an increase of hormones throughout pregnancy the guide colours in some tanning products can split when they react with those hormones on the skin, resulting in an uneven tan application. The Blooming Mama To Be Tanning Balm is a moisturiser first with added DHA (tanning agent) and no guide colour to avoid this from happening.
+Stretch Marks
Both the Tanning Balm & Moisturising Balm have been formulated to maintain skin's elasticity which makes them a great addition to any skincare routine (in a prevention capacity) to decrease the size and appearance of stretch marks before they arise. Shea butter, one of the key ingredients is rich in vitamin A, which is know to help skin become more supple.
+Sensitivity to fragrance
Many pregnant women experience a heightened sense of smell in the first trimester of pregnancy, which can result in fragrance sensitivity. The Tanning Balm is unscented just for this reason & doesn't have any 'fake tan smell' either.
+Problem or sensitive skin
With added ingredients like aloe vera extract to soothe itching and irritation caused by dryness and stimulate collagen production; vitamin E to improve your skin tone; shea butter to nourish damaged tissue; coconut oil for hydration.
We're looking for three MummyPages mums-to-be to test The Bloom Collective from Lusso Tan and to tell us what you think.
If you would like to take part in this Mums Say Trial simply join this group and leave a comment below telling us about you and your family and why you'd like to take part. In the case we are oversubscribed, we will select five mums at random.