NEW MUM'S SAY TRIAL: Mustela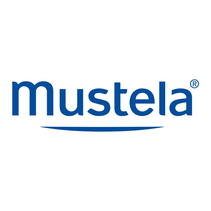 Join this group
For over 60 years Mustela has offered safe and innovative natural products that protect and preserve the health of the most fragile skin of babies, infants and children, as well as new and expecting mothers. Mustela skincare is also making the skincare routine a moment of sharing, pleasure and emotion.
Mustela have carried out new research to better understand the needs of the delicate skin of babies so that they can provide effective, safe and natural care for mum and baby.
In their research, Mustela discovered that:
•Baby's skin is very fragile from birth on to the age of 2 and is different from adult skin
•The skin barrier undergoes a maturation process as it is not fully developed
•The skin barrier is immature and is not able to retain the moisture it needs
•Babies skin are more sensitive to external aggressions
In order to give your baby's skin the care it needs each day, you need to be able to recognise your baby's skin type, fully understand the needs and use the right products for that skin type.
If you're not sure, you can take the informative quiz with Mustela
here
.
We are looking for 5 mums to trial Mustela products including ranges for the following skin types:
•Normal skin - Soft and smooth skin
•Sensitive skin - Skin that reddens easily, sensations of discomfort
•Dry skin - rough skin, occasionally flaky skin
•Atopic-prone/eczema-prone skin - extremely dry skin, itching red patches, family background of atopic skin
If you would like to take part, please join the group and leave a comment below to register your interest. Make sure you tell us if you're expecting and / or what age your little one is. You should also let us know their skin type and any other concerns such as cradle cap.
In the event that we are oversubscribed, we will make our selection at random.