NEW MUMS SAY TRIAL: Seafeast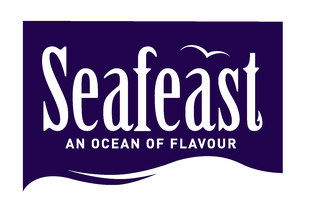 Join this group
An ocean of flavour.
Seafeast
work with trusted suppliers to deliver the best tasting seafood of the highest quality to your family's table at mealtimes. To lock in the flavour, the fish is frozen at its freshest.
The
Seafeast
range has something for everyone, with a balance between crowd pleasers and items for the more adventurous. From fish bites and strips coated in golden and crispy batter to delicious goujons and breaded shrimp and prawns. The convenient sized packs allow you to easily store in the freezer and pull them out at a moment's notice, particularly after a busy day.
Fish is a great source of protein and omega 3 and an important part of a balanced diet. Seafeast aim to add something special to your next mealtime that the whole family will enjoy.
Love your seafood freshly frozen.
We're looking for five MummyPages families to test the
Seafeast
Range and to tell us what you think.
If you would like to take part in this Mums Say Trial simply join this group and leave a comment below telling us about you and your family and why you'd like to take part. In the case we are oversubscribed, we will select five mums at random.