According to Celebrity Hairdresser and OGX Haircare Ambassador, Michael Douglas, some of the biggest problems hair can encounter over the summer are humidity, dryness and colour damage. Here's some tips to keep summer's hair woes at bay with the OGX Extra Strength Hydrate & Revive+ Argan Oil of Morocco Collection.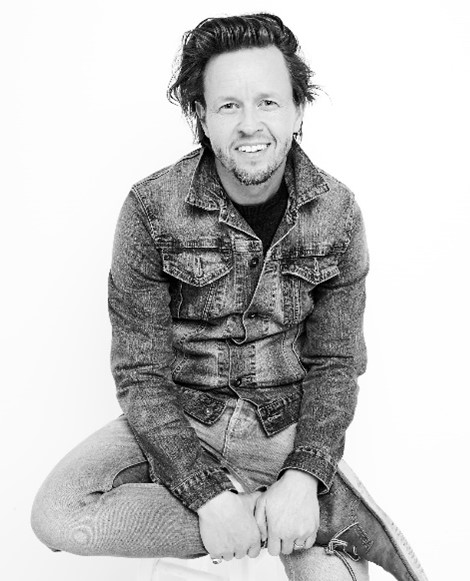 Give Your Summer Shower Experience A Power Upgrade
The first issue in summer is dryness. If you combine heat styling and any hair treatment plus the intensity of the summer sun, hair can deteriorate much faster than normal. Extra showering and hair washing means you need to be using good quality products to keep your hair healthy looking and in its best condition. OGX Extra Strength Argan Oil of Morocco Shampoo and Conditioner are a power duo to help your hair feel nourished and less damaged. Wash your hair at least every other day. On top of this I would recommend a weekly hair mask, such as the OGX Extra Strength Argan Oil of Morocco Intensive Mask.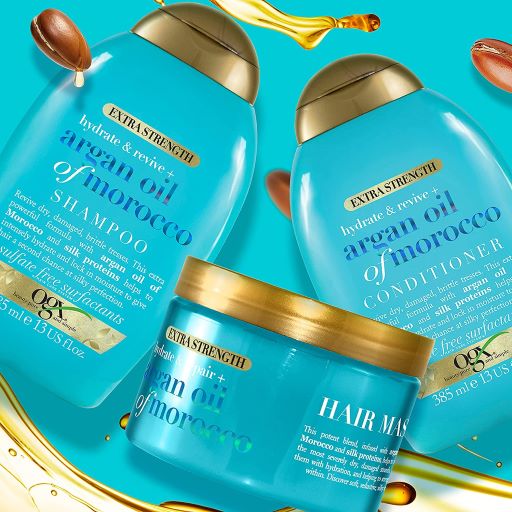 Hair's Summer Rescue Hero is in a Mask
Treat your hair regularly, at least weekly, to an intensive hair mask like Extra Strength Argan Oil of Morocco Intensive Mask. If you are going to be in the sun all day, you can also apply the mask to your hair under a hat, this will make a huge difference to your hair dryness. The sun evaporates all the moisture in our hair, so if we apply a lot of moisture beforehand, the sun will evaporate this moisture and not the moisture from your hair. Having your hair covered whilst sunbathing is a great way to prevent this from happening.
Drying Times Call for A Protection Shield
A humid atmosphere is going to break down your hair style and make it fluffy or frizzy and summer is the worst time of the year for that, especially for curly wavy and thick hair. What you need is something to create a barrier between your hair and that moisture. The answer to dealing with humidity is styling products which form a film or protective barrier over the hair, such as OGX Argan Oil of Morocco Heat Protect Spray. Humidity itself doesn't cause damage but if you are trying to keep things under control you might then be tempted into extra styling too. If you regularly heat style your hair, I would also recommend reducing this in the summer by half, so for instance, from four to two times a week if possible and use a heat protect spray here again any time you do. This spray protects the hair shaft from heat styling up to 230 degrees.
Embrace A Mix of Carefree Summer Looks
Braids, buns and beachy waves are all great carefree looks for summer, so keep switching things up. If you are out in the heat and direct sun, wear a hat to protect your hair. Alternating your styles like braiding or a messy bun means the sun can't get to 100% of your hair and means avoiding damage to it every day – it's a recovery for the hair that isn't in direct sunlight! To lock in the nutrients and seal the hair shaft, finish with a bit of OGX Renewing Argan Oil of Morocco Penetrating Oil for silky smooth and shiny results.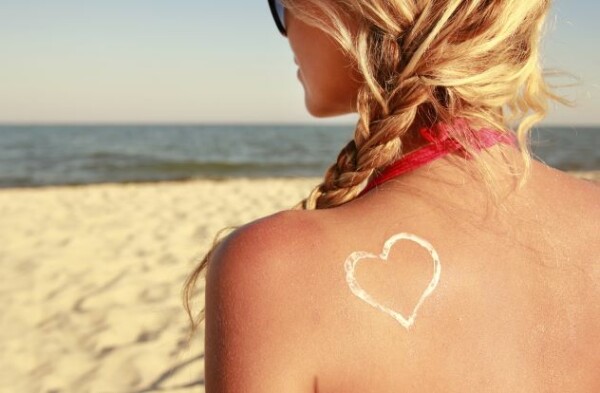 Swimming and Sunbathing on Repeat, Dive into the Blue
With all the swimming and sunbathing in summer, your hair is prone to extra damage. Chlorine especially will damage hair but wet hair generally breaks more easily so be extra careful and treat it like silk. Always apply conditioner after cleansing to help detangle and if combing through when wet, start at the ends and work your way up. Pat hair dry, use a microfibre towel to gently wrap it up and treat it kindly.
Give Hair a Good Glug of Hydration
The hydrating formulas in this collection are a great way to keep all your hair bases covered over summer, a drink for hair for every outing and at every wash, condition, dry and style. For an extra shot of hydration, you can also try the TikTok trend of 'hair slugging' – the process of drenching it overnight in a hair treatment oil to give it a longer treatment time. Try the OGX Renewing+ Argan Oil of Morocco Penetrating Oil, apply to the lengths of the hair and brush through. Wrap the hair in a fluffy sock or hair bonnet to protect it and leave in overnight before brushing through in the morning for added condition and shine.
Here's to plenty of happy, hydrated, good hair days ahead!